I'll Love You Forever
April 1, 2010
I am sitting here on my twin size princess bed facing where there should be a head board but instead there was a miniature doll house. I love these Barbie's so much that I can sit here for hours and get lost in time and when I get too tired I can always just pick a fight with myself to stay awake a couple more minutes, Barbie has to get her good night kiss from Ken. That's the way it works almost every night but a few minutes might just turn into another hour.

Great, here comes daddy again. It's around 9 o'clock so he is probably going to try to get me to go to bed. I hate it when he does that; I won't be able to go to bed. He knows that I am deathly afraid of the dark and will be up all night kicking and screaming because I will see the Boogie Man on one side of my bed and Frankenstein on the other. Plus Barbie isn't going to be able to finish her date with Ken and she will have to cut her vacation real short again just because I have to go to bed.

There is story time though. I love story time but only when daddy reads, he's the only one who reads books how they are supposed to be read. Mommy makes this big, loud, annoying smacking noise when she licks her finger to turn the page and reads to me like I don't understand a word she is saying. Natasha, my big sister is either too busy talking on the phone with her best friend Kristen or painting her nails. Although very seldom reads to me I like it. Daddy though, he does a really good job. Maybe it is his voice, maybe it is his emotion or it could just be the fact that I am a daddy's girl.

I have a favorite bed time story though and he is the only one who reads it to me. If anyone else tries to read to me I will cry and cry until either no one reads to me at all or I hear daddy's size 11 feet walking up the stairs to meet me in my room. I sit here in my favorite pajamas, even though it's a red Christmas gown I still wear it all year around just waiting for my daddy to ask me what I want him to read to me tonight.

I reply as if it were obvious "I'll love you for always."

He always smiles really big when I say I want him to read that book and grabs it from the top shelf. He snuggles under the covers with me. While he reads about the mommy that comes into her sons room when she knows he is asleep no matter how old he was and sings the melody "I'll love you forever, I'll love you for always. As long as I am living my baby you will be." I begin to imagine that my daddy is the one singing to me even when I get older. I think about how far away having to buy a house or becoming a teenager is for me. Also I pretend that my grandma is the one who wrote this book because at the end the women's son has a baby girl just like my daddy. She was also the one who gave him the book when he was little too.

The way my daddy holds me when I'm listening makes me feel secure, the way his voice rattles his chest while I am resting my head on it, the way he always lets me see the pictures and he always reads the words as if they were his own. I'll Love You Forever is the first book I want to keep reading over and over again. I think when I get older have kids of my own I will read them this exact book.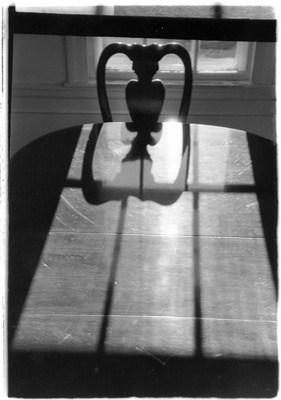 © Ben Q., Marblehead, MA