AN INDIAN GIRL'S TALE.
March 23, 2010
Yes, you heard it right an Indian girl's tale. Yes, we are brown skinned, yes we have black hair but we are not very different from other teenager's from all over the world. We suffer from the same conditions, have the same experiences, laugh over the same the same nonsense, and also wail and shed those tears on the same stuff. I'm a seventeen year old girl and I do the same things that the other teenagers from First World Countries do.
My favorite books are the Harry potter series and the twilight saga. I pull myself from the comfy bed every morning for school. The school is same. The same snotty so called popular girls, the same half twit jocks and the same old' nerds, everything believe it or not is the same. There are the ignorant teachers who have all their noses buried in the textbooks. We, teenagers here too bang our head over our math's homework. Seriously, who invented trigonometry? Yes, I too look into the mirror looking for possible zits and pimples and wail about how my hair looks.
We too have our shares of crushes and sigh over unfulfilled love stories. Most of my friends have had a boyfriend or a girlfriend. We watch the same kind of stuff on television. There is American idol, friends, seventh heaven, survivor, dancing with the stars, TMZ and everything else you can imagine. We wear jeans and t-shirts. We shop in the same kinds of shops. There are Gucci, Armani outlets here, but we prefer the old' Levi's and wallmarts. We have the same tiffs with our parents. I want to streak my hair red and having resistance from my mum, parents are the same everywhere. We have the same facilities. Hello, I am sitting on the computer, own a cell phone, have an ipod and desire an i-phone! We eat the same kind of food. We have our pizza huts and mcDonalds here too.
So, are we any different? Aren't we the same? Just divided by state boundaries. According to the popular misconceptions, our country is not a country of snake-charmers and magicians. Our country is as beautiful as yours is and we are the same.and i could be ypur best friend and you would never know the difference!!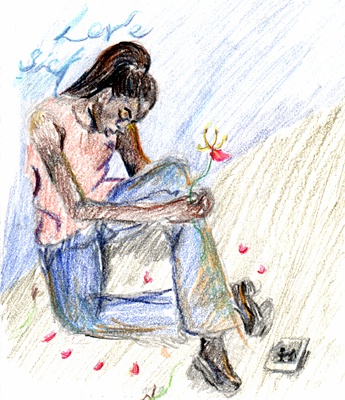 © Sherrell B., Philadelphia, PA