The Day the USA Stood Still
January 11, 2010
I remember the day it happened clearly, like it was yesterday. It was first grade and we were about six weeks into school, a very normal and plan day and week no holidays to come for a while. It was possibly the most normal day of the year. The weather was perfect, about 85 and almost no clouds, however that day wasn't as good as the weather, and by the end of the day thousands of people would be dead and many families scared for life. I was looking forward to my birthday on the 27th. It was a normal day the sun shinning through the floor to ceiling window. We were playing with a huge bucket of Legos that was a mixture of all sorts of different parts. We would always try to dig around for the coolest parts. Then out of nowhere my teacher Mr. Tom, panicking, said, "Go back to your desks, now."
I was totally confused he had stopped us directly in the middle of our playtime. I as was going over in my head what we were doing trying to find what we did wrong. He was very worried and left the room many times and other teachers came into our room, most of them panicking. I thought we had done something bad or someone had gotten into serious trouble because all of the teachers would come in and whisper then go away. Until finally one teacher said, "The Trade Centers have been hit by airplanes and we are under attack."
I was hit with a thousand thoughts are my parents ok, are we in danger, is my family ok, was anyone hurt. He told us school is over and they had called our parents to come and pick us up. We were all exited and happy that there was no school, but all of the teachers were sad, crying and acting very worried. One by one sad, crying and worried parents rushed into the room and took their kids. My mom and grandma came to pick me up and my grandma took me to her house because my mom had to go back to work and ask if she could take the rest of the day off. When I got to her house I wanted to watch cartoons but she told me that she had to watch the news because some planes have been taken over by bad guys and have been crashed into the tallest buildings in the world and the Pentagon. I remember watching the replays of the 737s slamming into the buildings and watching the planes explode creating an inferno, then watching them fall and crumble to the ground, and the complete terror from the people on the ground. How all the people were panicking and rushing down the streets and pushing and shoving and all the chaos. I thought the buildings were so big how could they fall and crumble like paper, like there was no structure to them at all. She asked me in a fearful voice, "Can you please go play outside or play basketball until we go to aunt Chere's or your mom comes to pick you up?"
My Grandma had to go out to my aunt's house and I wanted to go but my mom came and got me right as we were pulling out of the driveway and I was mad that I didn't get to go out to my aunt's house and tried hard to go with my grandma, but my mom still said no. Everyone was panicking and were being very cautious and I was very calm and didn't get why, but now I look back and think if I was older I would have been panicking. In times of disaster there is always panic but if we took the panic away we could recover faster and get out of harms way. Of course I was in first grade and didn't comprehend the magnitude of this event, but as I look back and see that this was a terrorist attack on the USA I can understand that this was a beginning of a war.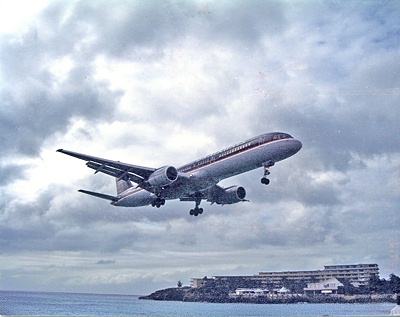 © Keith K., Milford, CT