Two Seconds and a Ball of Goo
July 4, 2009
Occasionally, I hear of some persons of extraordinary nature that find pleasure in being covered in green slime. Here is the fool-proof method for which to achieve said strange pleasure. The first step is to buy the perpetrator of the goo catastrophe at eleven years of age. I have found that the squishy, glittery, goo-filled balls found at any local toy store and the level of maturity found in every eleven year old combines to accomplish our mission successfully. Slave as hard as you can for three days, and then take all five hard-earned dollars and spend it on the perpetrator – definitely a penny well spent. Skip out of the store and jump into your mother's truck, fumbling with the packaging as you eagerly await the unveiling of your new toy as soon as Mom re-enters the vehicle.

Next, you need to remove the glittery green goo from the inside of the ball to your immediate surroundings. The best way to perform this task is to begin by opening the toy's wrapping, not forgetting to comment to your mother on the vast number of sparkles contained in such a tiny ball. Indeed, there must be twenty thousand sparkles in there, and it is so much fun to squish! Then, I would suggest you begin to play with the toy, and as you do, be sure to happily and contentedly sing the ball's praises to your mother, who is skeptically watching you from the driver's seat. Eventually, the goal is to squeeze the ball harder than the manufacturers thought possible of an eleven year old, and make absolutely certain that the ball explodes in your face.

The final step is to finish up with your defective toy. Give yourself plenty of time to lament. A moment of silence should do, since not only are you lamenting the fact that you wasted five whole dollars, but additionally, your entire ball is gone, and the contents are now plastered to your face. Carefully avoid your mother's eyes as you coolly pull down the mirror and behold your countenance in the glass. Note the frown beginning between your eyes as you glare at the green goo all over your face, hair, clothes, car seat…and mother. Generally, this scene ends with a grumble or two about the much beloved sparkles, (which refuse to be separated from your clothes), and a vow to never again buy one of those fascinating, glittery, green goo balls.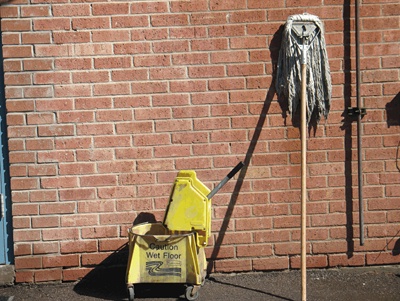 © Mandi A., Glendale, AZ