2005 Honda Accord Review
April 26, 2019
Today, I will be telling you how good of a car I have, which is a 2005 Honda Accord. Overall, I just want to start off by saying how much I love this car and I am so very happy that I bought it. It is my first car and I wouldn't have wanted to get a different one. It drives great and gets me the places I need to go!

I bought this car about 4 months ago from Wilde Honda. Since it was used I got it for 5,00 with 180,000 miles on it… which is a lot. Usually my parents would have never let me get a car with that many miles on it but my friend has a Honda Accord that is the same year and she said her car has over 250,000 miles on it. I decided I should give this car a shot because she told me that as long as you take care of them, they can last you well over 300,000 miles.
So far since i've had this car, it's been great. I drive it everyday wherever I need to go and I never have any problems. It's very smooth and always gets me where I need to be. What I like specifically about this car is that the gas mileage is good. When I am on E I can go to the gas station and get it filled completely for $30. Not only is that not too much but it lasts me well over a week.
If there was one thing I would change about this car it would be putting in an aux cord input. There is a way to connect to the aux but you have to take your whole stereo and put it in which s very time consuming and can be frustrating. Since there wasn't an aux cord input, I had to buy a radio transmitter from best buy so I could listen to my own music.
Looking at other reviews about this car was interesting. Everyone explained how they loved this car and would definitely buy it again. No one rated it lower than 4.5 stars on the main car review websites.
Overall I would rate it 5 out of stars because this car has never let me down. I feel safe when i'm driving and I always know this car will get me where I need to be.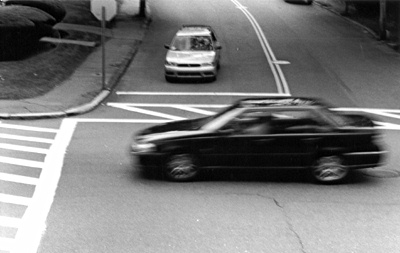 © Ed J., Marblehead, MA