From 1965 To Now: The Watts Riots and The Black Lives Matter Movement
March 10, 2019
Since what is considered the pinnacle of the civil rights movement—the 1960's—we have made vast strides in relation to racial and cultural issues. However, in some respects, it seems that there is still more that can be done to rectify social depravities like police brutality, systematic racism, discrimination, and civil rights injustices. For example, to some individuals—and their families—such as Tamir Rice, Philando Castile, Sandra Bland, and Laquan McDonald—all recent victims of fatal police brutality—modern-day seems all too reminiscent of the sixties. These atrocities have posed the question: How far have we really come since the 20th century? This query has given rise to organizations such as Black Lives Matter: activist movements that pave the way for the of future black and brown Americans by protesting against such violence and institutionalized racism. Examining the causes and effects of events like the Watts Riots of 1965 allow us to investigate this question.
The Watts Riots took place from August eleventh to August seventeenth. They occurred throughout South Central Los Angeles, but specifically in the Watts community, and were caused by multiple variables. A volatile relationship with local police, the pervasive poverty of the area, errs in communication, and race all contributed to the conflict. However, the culmination of the strife is usually identified as an altercation between Marquette Frye, a twenty-two-year-old black motorist, and a white highway patrolman, Lee Minikus. Mr. Frye and his older brother Robert were driving just two blocks away from their home. When they reached Avalon Boulevard and 116th Street, they were pulled over by officer Minikus on suspicion of drunk driving (Watts Riot Begins). During the arrest, a struggle ensued, and as a result one of the officers struck Marquette in the head with his nightstick (Watts Rebellion).
From the public's perspective, this was another incident of police brutality in their neighborhood. From the police officer's perspective, this was an arrest gone awry. Nevertheless, influenced by generations of poverty, enraging rumors that spread throughout the community, and "embittered after years of economic and political isolation" (Watts Riot Begins), the residents began attacking white citizens who entered the neighborhood. They proceeded to shoot at the firemen attempting to subdue the resulting fires of the rebellion and vandalized property. "It may be noted that hardly any of the structures that were damaged were homes, schools, libraries or churches; the primary targets were stores and pawnshops" (Watts65). Ultimately, the riots led to an impasse, as the hostile relationship between the LAPD and Watts residents was still left unresolved.
Further investigation into the cause of the riots revealed that this had been a visceral and longstanding conflict between them, but there was little done to remedy the issues. The damages of these incidents demonstrate to American society that—perhaps—regardless of how many laws for equal rights are passed, those laws still don't seem to change the minds and, more importantly, the hearts of prejudiced citizens in the United States. As said by Bayard Rustin in regard to the Watts Riots: "I think the real cause is that Negro youth—jobless, hopeless—does not feel a part of American society. The major job we have is to find them work, decent housing, education, training, so they can feel a part of the structure. People who feel a part of the structure do not attack it."
As previously stated, a considerable amount of the factors attributed to the cause of the anarchy still exist today. This is one of the issues that influenced the creation of the Black Lives Matter (BLM) movement. In fact, the acquittal of George Zimmerman in the case regarding the shooting of Trayvon Martin was the prime impetus that ushered the movement into creation. Nearly 50 years later, people of color are still having to fight for their lives; it's the same story but a different day. That is why BLM is so important: it is a progressive, nonviolent protest fighting for civil rights instead of perpetuating pandemonium and destruction as a medium for social outcry. BLM instead advocates for better training, communication, and awareness on the police officers' part. In relation to civilians, it promotes mindfulness, cooperation, and fair exercise of one's rights.
BLM is organized into 40 different "chapters" across the U.S. There is also a platform in Toronto, Canada. This international web allows people of color to advocate for educational reforms, foods drives, marches, and festivals to bring awareness to both local and city-wide improvements. The co-founders of BLM: Patrisse Khan-Cullors, Alicia Garza, and Opal Tometi work diligently to become influential voices in media, international relations, and history; with the three holding a myriad of honors. Some of these include awards such as BET's Black Girls Rock Community Change Agent Award, and the Webby's Social Movement of The Year Award.
These activist organizations bring new perspectives to the disorienting hurricane that is the social climate, so that "driving while black" doesn't become "living while black". To quote the BLM Herstory, as with the murder of Micheal Brown, "[Watts is not] an aberration, but in fact, a clear point of reference for what was [(and is)] happening to Black communities everywhere". You can find more information regarding this topic on the Black Lives Matter Herstory.

#BlackLivesMatter
Works Cited
"Herstory." Black Lives Matter | Herstory, Black Lives Matter, Accessed 7 February 2019, Web.
Jackson, Khadijah. "1965 WATTS." Watts65, Accessed 11 November 2018, Web.
Rothman, Lily. "Watts Riots in Los Angeles 50 Years Ago: Why Did They Happen?" Time, Time, 11 Aug. 2015. Accessed 11 November 2018, Web.
"Watts Rebellion (Los Angeles)." Birmingham Campaign | The Martin Luther King, Jr., Research and Education Institute, 11 Aug. 1965. Accessed 11 November 2018, Web.
"Watts Riot Begins." HISTORY, A&E Television Networks, 21 Aug. 2018, Accessed 11 November 2018, Web.
"Watts Riots." Scholastic GO!, Getty Images, Accessed 11 November 2018, Web.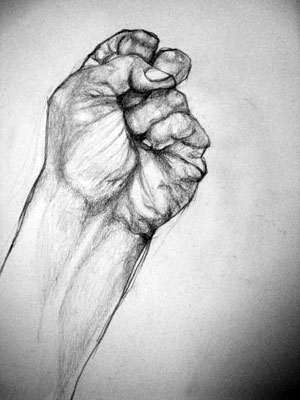 © Victoria S., Vashon, WA