Letter to a Veteran
December 22, 2017
Dear Korean War Veteran,

I would like to start by saying thank you for your service to the USA. Not many men/women could have done what you did and I am honored that I am able to write to you.

I am a senior at a high school in Wisconsin. Being roughly the same age that you may have been when you entered the US Military, it's safe to say that you have way more courage than people give you credit for.
My aunt's grandfather fought in the US air force in the Korean war I was fortunate enough to have some small conversations with him when I was younger. I was also granted the privilege to watch the Honor Flight film he and my aunt were in. He passed away about five years ago and he suffered from PTSD, alzheimer's, he was mostly deaf, and he was 90% blind. However, he was a fighter, just like you.

My prayers go out to you and your family that you may never have to deal with any of those problems after everything you have been through. I am thinking about joining ROTC (Army Reserve Officers' Training) in college and enlisting after graduation. I am curious to hear your stories and what the military has taught you and how it has impacted your life.

God bless you,
High School student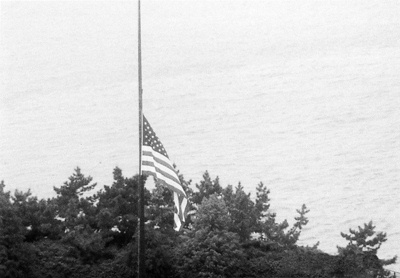 © Jessica E. Pelham, AL