NYC Halloween Terror Attack
November 1, 2017
At 3:05 pm on October 31, 2017, a 29-year old man used a rented Home Depot truck to plow through a crowd of cyclists and pedestrians, killing eight and injuring several more. The suspect has been identified as Sayfullo Habibullaevic Saipov of Uzbekistan, who has been a resident of the United States since 2010.

The suspect drove the pickup truck through a popular bike path in Manhattan, New York located just a few blocks from Ground Zero where the 9-11 World Trade Center attacks occurred. This attack is officially the deadliest terror attack in New York City since 9-11. New York City Mayor Bill de Blasio stated that "This was an act of terror, and a particularly cowardly act of terror aimed at innocent civilians."

The truck was stopped after careening through about four blocks of the path when it collided with a school bus and another vehicle. The suspect then came out of the truck waving imitation firearms until he was shot in the stomach by a police officer. The suspect has been taken into custody and received surgery for his gunshot wound.

A note was found near the wrecked truck stating that his attack was done in the name of ISIS; search warrants have been executed and evidence has linked the suspect to ISIS related activity on social media. However, ISIS has yet to claim responsibility for this attack.

In the past, ISIS has encouraged and recruited members via social media to commit such acts of "lone wolf" terror including use of makeshift weapons—such as vehicles—if guns and bombs were not available to them.

We are here to listen, and we want to hear from you. Have you or a loved one been affected by this tragedy or other similar tragedies? Is there a way to prevent horrific events like the one we witnessed on Halloween? Are there current policies enacted in the United States that you agree or disagree with? Could we do more as a country to stop these incidents from reoccurring? What feelings do these terroristic attacks evoke in you?
We mourn the loss of these innocent lives. Our thoughts are with our nation and all who were affected by this horrible attack. Share your thoughts, responses, opinions, art, and your VOICE with other teens around the nation. To submit, please visit: https://www.teenink.com/submit_work.php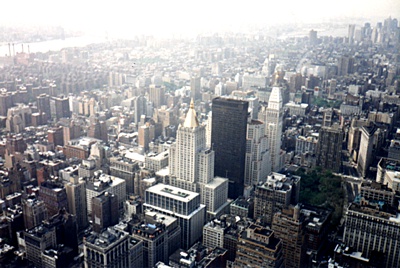 © Kristen L., Wilmington, DE