To Whom it May Concern
February 22, 2017
To Whom it May concern-
Everyone is so full of it! From the crib as infants to the grave as corpse, we are all surrounded by a bunch of hypocrites. Born and raised by them. WE are hypocrites.
We tell our children, "Don't do this," "Never say that," "Stay away from those,".
They tell us to be the bigger, the better person.
But guess what? They said that. They did that. They were surrrounded by those. They were not the bigger and better person. They did not do the things they have told us to. they do not know how hard it is to do what they said. They know nothing about it, because they chose the easier choice. They chose the easier choice, but expect us to make the hardest one. That is not exactly fair.
It isn't fair for people to give us expectations to live up to without knowing our capacity, without knowing our limits. It's not fair and I am sick of it! I am so done with everyone giving people labels based off looks, based off an illusion. everyone says, "Don't judge a book by its cover," but yet, most people do. Same with people. Most judge each other by their outside apperance.
Do you want people to label you? To mark you as 'anti-social' before you even have a conversation with them? Probably not. So why do it to them?
HUMANS ARE FLAWED. PERFECTION IS A MYTH.
There is no perfection in this world. There is only acceptance. In order to accept yourself, you must first accept that you are not perfect, and you will never be. It's not a put-down; it is the truth. The problem is, some are too busy putting others down to accept themselves. And so the cycle goes on.
So when will we end the cycle? When will judgement go extinct?
Instead of us dying off, our actions need to. We are a race, a team. Nobody is alone.
So tell me: will you be the change? Or will you be the arrow to the next cycle?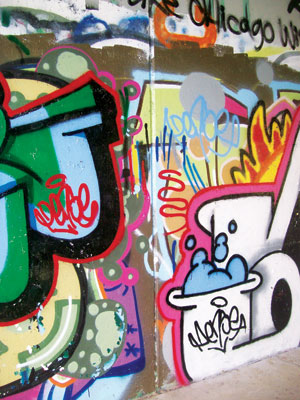 © Michelle W., Ada, MI