Call to Action
December 10, 2015
Shootings, earthquakes, harrassments, hurricanes, and terrorist attacks.
Unending wars, hunger, devastation, typhoons and drought.
When man and nature collide in destruction, what can we do?
You've read the news, shared it on social media, expressed your sympathies through just another post on you timeline; now what? Are these all that we can offer to those in need?
As helpless as the people directly involved in these calamities are, are the people who can't do anything but watch.
But what CAN we do? Right now, nothing. Right now, we're just as powerless as our posts, just as useless as our worries, and just as unnecessary as our fears.
But that doesn't mean we can't do anything forever. That doesn't mean we should just continue reacting about world issues and posting about it on social media to show that we care.
Caring isn't just about showing sympathy and using smart words about what whoever should do or have done.
We are in one world and this world is our responsibility.
Let your current thoughts and feelings fuel your fire to change what should be changed, and prevent what should be prevented.
It is not too late to step back from our screens and act.
The world needs you.
Humanity needs you.
And you know you need them, too.
As the affected countries rise back up as surely as they would, let us team up against the future, statistics currently predict.
The calculations of professionals might be definite but it's variables are not.
Change doesn't reside on people with positions. It dwells on everyone.
Act, to reach a time when #prayfortheworld isn't such a negative thing.
Act, to experience the world and it's beautiful offerings.
Act, so we can live without worrying about our friends and families.
Act, for peace.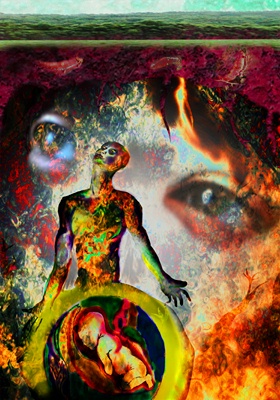 © Tom M., Philadelphia, PA