The Role of Goodwill, Morality and De-Addiction in Nation Building
July 31, 2015
I am pretty sure that all of us are familiar with the words "goodwill, morality and de-addiction." Well, as far as I know, I last read their meaning in an Oxford Dictionary whilst writing this essay. Let me share it with you.
Goodwill is the act of being kind, generous and friendly altogether. All the mushy, good characteristics of a person clubbed together.
Morality is being aware of the rights and wrongs in our lives. I am pretty sure we are all very confident of that, now aren't we? And then, de-addiction. Permanently removing the thirst for very common yet harmful addictants such as smoking, alcohol, taking pills and drugs through a mental therapy.
But then, as I did my research, I realized that these aren't just simple words. They don't just play the role of vocabulary building. They are the most important values a person needs to possess in order to build his or her nation. It is in these qualities that a nation will succeed at a rapid pace and will see development in various areas in no time. They are one of the few and rare qualities the people of India actually possess.
Goodwill is needed in all phases of life. It is a basic quality every child learns in his or her growing years. Being good to people around, to be giving and having a generous heart, to imbibe the feeling of cooperation and helpfulness, but alas! Nowadays it is a rare sight. People around seem to be encumbered by their own problems and are overly self-absorbed. Yes. It is true.
The smallest of things don't matter to people anymore. Let's take an example. A poor woman walks down the street and trips and falls down, hurting herself badly. Some don't even notice it while the thoughts ringing in the minds of the rest are-"stay away from her. It is just a trap. She wants money, nothing else. And we mustn't touch them." What a pity. Our country lacks goodwill at a very large scale. This is one of the reasons why our country is not developing. Why do you think our country had been invaded? Why do you feel that the other nations are so much more developed?
When we think of development we think of having all the technology in the world. But face it. We don't need technology to develop. We need UNITY, and that unity can be achieved only through the act of Goodwill towards others around us. Without goodwill, success cannot be achieved as no one likes to live in isolation. There needs to be goodwill among the people of the nation, among different states and the nations of the world. This is the best SHIELD for defence a nation can possess. Goodwill of People.
Deeply connected to that comes the wisdom to differentiate between the good and the bad and to choose the good. That is morality. The power to be able to think for the good of people around us and then for ourselves is in turn related once again to Goodwill. You choose goodwill if you have the wisdom to know it is right and the will power to change oneself accordingly. The people of the nation need to be educated to differentiate between the good and the bad. But apart from that, it is actually their choice. Some may know the good but are unwilling to follow that as takes a lot of hard work to be put in. When we run positive vibes, only then can our nation succeed.
And lastly, talking about de-addiction, well, THAT is morality. If you have morality you know that addiction to smoking and alcohol is bad. De-addiction is a very important aspect of our country's development. It is prerequisite to have a healthy human resource (which, as you can see, we lack due to illiteracy) that does not abuse drugs or alcohol. Everyone knows that smoking can put their lives at stake, but they don't want to stop. Why? Because it takes will-power and determination. It takes an effort to imbibe morality.
But these are the strongest measures we can take to see a developed nation. The others will fall in place if this does. Proper sharing of ideas among people, Proper mannerism of the people towards their environment, unity to stand up for ourselves. THIS is needed. THIS can make us powerful. These are the stepping stones to building a nation. THIS IS OUR SHIELD.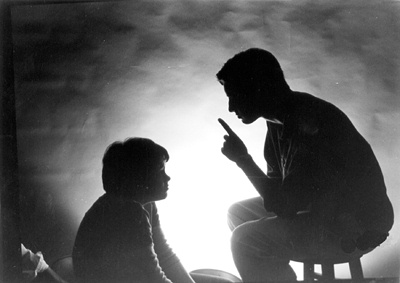 © Amanda T, Marblehead, MA