Heart Breaks
May 29, 2015
Let me just start off with a question. How many of you'llhave experienced heartbreak? I'm sure many of you have, at some point or another.

Heartbreak is not always about love; it may be about dishonesty, drifing apart, disappointment, a loss of a relative, etc.

We feel that heartbreaks leave us with scars and make us terrible people. We blame ourselves for things we didn't do at all. Many people start drinking, cutting, etc. Some suicide too, and oh that's horrible! Do you know how much pain it would cause or loved ones to bear? Have you heard the saying----God gives his toughest of battles to his strongest soldiers? He does this because he knows that we're strong enough to bear it, and mature enough to let it go and become stronger than ever before.

Heartbreaks are blessings. We don't always need to look at the negative side and see how badly they have affected us. Instead, we canbe optimists and make sure that we're nothing but the strongest of soldiers!

There's always a reason for everything. Be it grief, joy, hurt, excitement, etc. There's always a good reason.
Good things fall apart, so better things can fall into pieces.

Many a times, we feel that heartbreaks are the end of our worlds; but they're not. They never were, they never are, and they never will be! We've survived before the heartbreak, and we sure as hell will survive after it too!
Heartbreaks can affect us either like chocolates or vinegar. Now we have to choose whats better for us!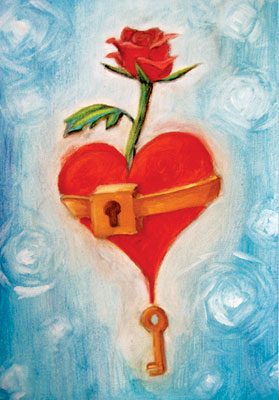 © Louisa L., Pleasanton, CA