Techno "logic"
March 3, 2015
I've always wondered, "Do people ever really appreciate the things around them? Do they ever even just observe the things around them? Do they ever stop gazing at their technological devices or glare at those who interrupt them from their time with their favorite things ever: technology." My brother used to be glued to his cell phone and when he was driving with his girlfriend in the passenger seat, he was texting and got in a major crash. This crash was so major that his girlfriend was killed.
The world would be a better place if people would just look away from their technology gadgets and actually were more aware of the their surroundings so that they could appreciate the wonders around them. Whether it's people, nature, or even just the objects that people have created (including technology) and just appreciate it. It's alright to appreciate technology, if it weren't for technology; we wouldn't be able to do so many things as easily and efficiently as we do now.
I think that it's really wrong to go to technology first and just ignore the people around us. People can be gone so quickly, so why are we just sitting around, texting, playing games, or just surfing the internet when we could actually be hanging out with those we love and really appreciate them?
I also think that it's really wrong to use technology when we should be fully aware of our surroundings. We really have no idea when something could happen, so why not use all of our brain power and not get distracted by our technology? It was because of distracted driving that my brother lost his girlfriend, so why not make a change to prevent this from happening to us?
My only thing is that we should start being grateful, really grateful, don't just say it—mean it. Many people have a tendency to just say it, but not actually mean it. For me, it's just logical to really say thank you, mean it, and do something to show your thanks. There's so much more to life than just living everyday on your phone, computer, or game console. We could be changing the world, influencing people to do the things that can help the planet. Show others that we really care, because we should.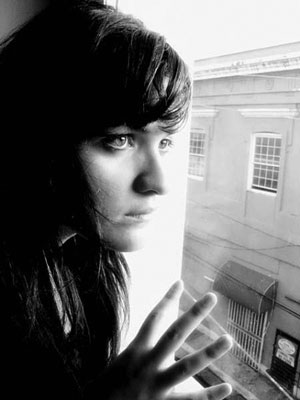 © Eveliz V., Bayamon, Puerto Rico