What Makes Us Grateful?
January 7, 2015
For so many years, my mind has been consumed on the horrid idea of regret. 5 years ago, my grandfather passed and not a day goes by, that I don't regret not being more "grateful" of his presence. But what is gratefulness? According to Merriam-Webster, being grateful is the feeling or showing of thanks, but how can we, humans, truly fathom being thankful when we are so accustomed to the people and society around us. Just like air. How often is one pointing out their gratefulness to air? We could never imagine living without it, yet how often does it come up on Thanksgiving. How often do we wonder about it as we sleep at night? We expect it to fill us with life through every inhale and exhale. Like humans, it is not until they are truly gone that we understand what there was to be grateful for.
After my grandfather's passing, I was able to wrap my head around "grateful". I pondered on the idea of gratefulness and wondered a simple question. How would life be different if I had become more grateful of him? Would that mean I hugged him more? Spent more time with him? Was it something that could be accomplished physically?
But it is only today that I realize the power of gratefulness. While my mind had been so consumed with my grandfather and this question of gratefulness, what there was still to be grateful for, slipped through my very fingers. After another member of my family fell ill, I understood my misinterpretation of gratefulness. It took me so long to understand, that I was unable to experience gratefulness.
Gratefulness is the simple acknowledgement of what we have. The people, the food, the homes. It cannot be fulfilled with any meaningless motions or actions. Gratefulness is a personal need, meant only for ourselves. It is our ability to fill ourselves up with others, with memories and happy moments so that when they are no longer there, we have enough of them to last a lifetime.
So now, our only job is to be grateful. To those around us and to the simple pleasantries in life, so that when they are gone, we will still be able to cherish them in our minds.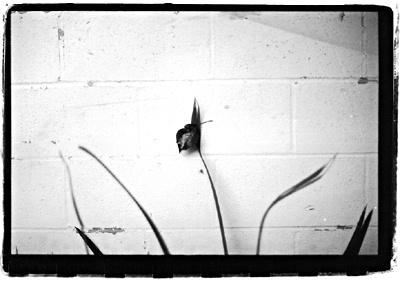 © Rebecca W., W. Hollywood, CA