Reasons to Live
January 2, 2015
"The flower that blooms in adversity is the rarest". Among all the quotes I have read…This is the best , just because it carries so much meaning…It gives you a reason to live, makes you hope of groundbreaking success in times of adversity, makes you carry on for just a bit more…. There are many times in our lives when we are down and cannot understand the purpose of our existence…When we are oppressed by adversity and hemmed in by sorrow from all sides. Laughter seems like a thing of the past and we just want to end it all. But no matter who you are or what you do…There is always a reason to live. You just have to discover it…

It is inspiration, hope, or love that makes you carry on…The best source of inspiration is your surroundings. Every day you see something new, something that makes you cry or laugh. They are often small things, things which you wouldn't notice every day but it is these small things that make you carry on. When you feel your life is too bad, it is too difficult to continue, then just cast an eye over the streets. You will see innumerable people scavenging for food, eating food thrown down by others, washing clothes, carrying bricks………..Just ask yourself one thing "Is their life better than yours?" the answer will surely be "No" but still they continue, happy with whatever they have. You should continue too, happy that what you have is more than many in this world…Live with the knowledge that you are better off than most…

"Life is awesome because it is unpredictable". This is a universal truth…You can never predict what life will bring next…You may be a nobody one day and the next day you may be someone for all of humanity to remember. Success and Failure are two impostors; they make us believe in them and make us feel happy or depressed….and we think that they are going to last forever. But that is never the case…We never know what is going to happen next but it doesn't necessarily have to be bad just because we are going through a rough patch at the moment…and that gives us hope..Hope that tomorrow might spell the arrival of better times…Amongst all the disease, unhappiness and other evils that prevail in this world, it is hope that makes us stand head and shoulders above defeat and depression…Sometimes we may sink but we always come back up to the surface… that is a lesson that we must all bear in our hearts and keeping this in our minds…We must grit our teeth and carry on because remember….. If you are going through Hell…keep going because it must come to an end someday.

Love is the strongest thing in this world…Loving somebody transforms cowards into the bravest people you have ever met and makes them bear unimaginable pain for their loved ones. It is beyond human imagination to understand the true capacity of love …It is just so great. It is only love for their own that keeps many people going. Sometimes when we are depressed we feel that we have none to care for us…In Orlando's own words "If I am killed, well I am willing to die. I shall do the world no harm, for I have none to weep for me. "This is never true…For in the deepest corners of our hearts, we all know that someone loves us. That someone may be a parent, a sibling, a teacher, or your friends. They work day and night to help us keep going and keep us happy….We have no right to let their efforts go in vain by losing faith in ourselves….by losing the will to keep going. And if we ever get depressed and try to take our life… we should ask ourselves "Is what I am doing right?" Whenever we take extreme steps…we hurt others, make them weep for us and create empty spaces in their hearts. We sometimes feel that we are worthless and we are uselessly occupying a part of this beautiful Earth…We feel we should move on and let someone good take our place...But how are we sure that, that someone is better that us? He may be worse too, for all we know….So why take a chance? Live on…
But by just existing, we are of no use to humanity….we need to prove our worth in every step of life. We need to justify God taking a risk by creating us… Whenever we feel that it is too hard to keep going when we face a challenge in life…. then we should just take a look at the countless specially abled people around us…for whom every day is a challenge…But there are some exceptions too…There are people who are perfectly happy…have what it takes to rise head and shoulders above everybody else….but still they don't do anything because they live in fear of what today may bring……To them , I want to say just one thing "Stop worrying about the world coming to an end today, it is already tomorrow in Australia….."

Keep calm, Take heart and Carry on People…………………….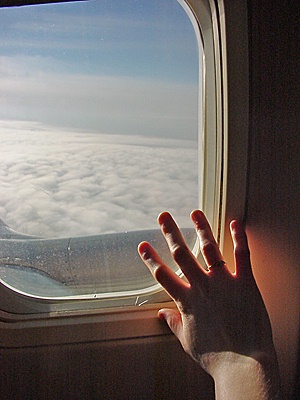 © Greg K., New Lenox, IL