Why I'm Proud To Be An American
November 10, 2014
In America, the freedom is often taken for granted. We don't realize the quality of life we have compared to other countries. Many countries, like Cuba, limit freedom of expression, association, assembly, movement, and the press. Not to mention, the government maintains tight control over religious institutions, affiliated groups, and individual believers.

The fact that we can get a job regardless whether or not we come from the highest social class or the color of our skin, is unimaginable in other countries. We can marry who we want, and we can believe in what we want without fear of being persecuted by the government. It's taken a long time to get to this point, but celebrating those freedoms is a huge privilege.

The first two freedoms of the United States, speech and religion, are protected by the First Amendment in the United States Constitution. Freedom of speech simply means the political right to communicate one's opinions and ideas using one's body and property to anyone who is willing to receive them. For example, if you do not believe in what Barack Obama thinks this country needs, or what he is striving for, you are able to discuss and say your opinions to others, without being killed by the government.

Freedom of religion or Freedom of belief, is a principle that supports the freedom of an individual or community, public or private, and the belief in teaching, practice, and worship. Also includes the freedom to change religion or not to follow any. Being proud to have this right of freedom in America is an understatement.

In a country named Burma, 90% of the population is Theravada Buddhism, a faith the government embraces and promotes over Christianity, Islam, and Hinduism. Minority populations that disregard that religion are denied building permits, banned from proselytizing, and pressured to turn to the majority faith. 240 people that didn't follow the majority faith were killed this year by Buddhist mobs.

I am proud to be an American for having freedoms that other countries only dream about. I am forever thankful to live in the United States.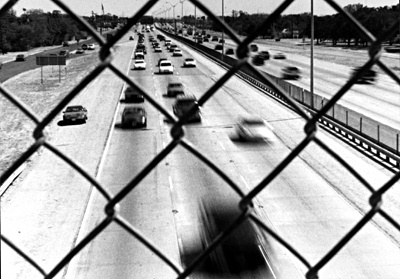 © Matt Bullock, Highland Village, TX