Life's greatest adventure
July 22, 2012
Has there ever been a day when you stop what you're doing, just literally stop and say to yourself, "I want to leave, I want to leave this house, these people, this town, this country and live"?
Now of course, you don't do anything about this thought. You just ignore it as if it never crossed your mind; but it did. For a moment there you wanted to run, you wanted to escape, hide from everything your life is now.
All you really want to do is fill your lungs with air you've never tried before; make your heart pound at a speed you didn't know was possible. Every day you want to meet someone new, someone you may want to see every day. You want excitement to overtake your stomach, to be so nervous you want to puke. To have that knot in your throat ready to burst out and bawl your eyes out once in a while when no one's around to comfort you.
You want to run and never look back.
To look for something you never knew you needed, or maybe just because.
You hope that one day you will meet this amazing group of people and you picture it. They let you in, they make you feel at home even if you are nowhere at all. Laughing until you feel abs coming out, crying until your eyes are red, fighting until you feel like complete idiots and hug it out, screaming your hearts out even if they may be shattered, being with them all your life and exploring yourselves in ways you never imagined. Having those long nights where you smoke your problems away, seeing as they vanish along with the smoke, looking at them from afar and not being able to imagine a life without them 'cause life without your friends would be empty.
You want to do the stupidest thing ever and still feel like it was the best idea in your life in the end.
You want to have stories to tell to your children, grand-children feeling embarrassed, angry and joyful when you tell them and teach them that life is worth living if you know how to and have the evidence to prove it. You may not do it all, but damn it will feel like it.
But most of all you want to be moments away from leaving everything forever, look back and say "If I could, I would to it all over again."
Because that is what an adventure is.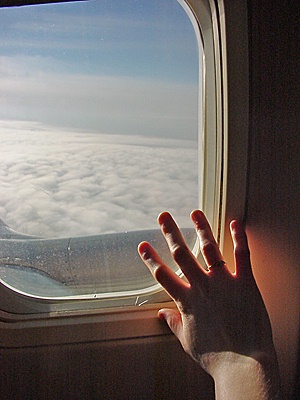 © Greg K., New Lenox, IL