No Talent
May 6, 2012
They say everyone has their own special talent, but I don't find this true.
I can't dance.
I can't draw.
I can't sing, and I'm definitely not an athlete.

All my friends have talents. They can dance, they can sing, and they can draw exact replica's of the Mona Lisa. But what can I do? Nothing.

Being constantly compared to the remarkable visible talents of my relatives doesn't make me feel any better. It makes me feel useless, Like I can't do anything but sit around.

I have tried everything known to man. I wanted to become a professional dancer, but I have two left feet. Whenever I tried to draw a tree, it looked like straight lines and scribbles. Everything just seemed completely impossible for me.

Don't tell me to practice, because I have. I gave everything my all, but I never improved, I just got worse.

When I look at myself, I don't see anything special. I'm no dancer, singer, nor some flexible gymnast. But I will keep trying. Someday I'll find my one special talent.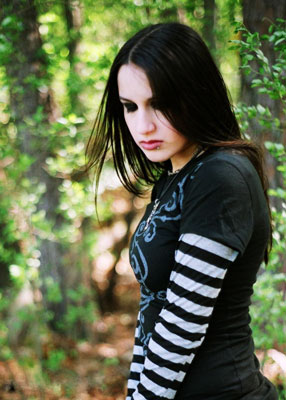 © Rebecca B., Marietta, GA