Someday
May 2, 2012
I'm not an author.

You haven't seen my name listed next to a book, or in a magazine. I've never been published and my name isn't familiar to really anyone.

I'm not an artist.

Nothing I've written is particular special or very well known. The most I can claim is winning a school competition here and there, or maybe getting something I'm particularly proud of posted online.

I'm not great or even good.

Stephanie Meyer is good, Stephen King is great.

I'm competent.

I know how to tell a story. I know how to string words together to make them flow and not sound horrible. I know how to get people to know what I'm talking about, to get them to relate. I know how to make them smile, or laugh, or cry. I know how to get them invested and to keep on wanting to read till the very last word.

I talk to myself in public. I get lost in my dreams. I pace the length of my room scrambling to try and figure out how to phrase something just right. My room has piles of notebooks and I'm never without one. A pencil holds my hair up and I stay up through the night with "just one more chapter"
I'm a perfectionist. I'm a fanatic. I'm obsessive and weird and an outcast.

I'm a scribbler.

And I'm learning.

And, one day, someday, I'll be everything that I'm not.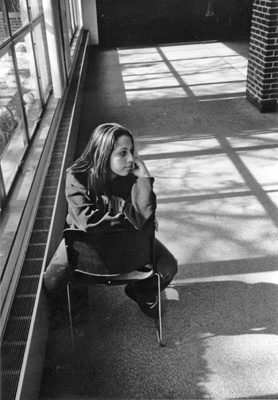 © Leighann E., Westport, MA