Thank You For Your Service
January 12, 2012
You see them in the airport, the line at Wal-Mart, the U-Haul rental center. Standing there, shoulders a little straighter and hair a little shorter than those around them, dressed in baggy camo BDUs and combat boots. They are our nation's soldiers, and sadly, they often go unnoticed, and are sometimes even mocked by angry Americans who don't support the war. This is not the way to treat our heroes. Regardless of how you might feel about the wars America fights, the warriors who fight for us should always receive our support and respect.

I myself come from a military family, and I know first hand the sacrifices our military members and dependents make. My next birthday will mark the sixth birthday my dad has spent deployed. I have moved fourteen times, and have never stayed in one place more than three years. My dad has missed a lot of watching my brother and I grow up. This is the price of our freedom, and our nation's military foots the entire bill.

The military population sacrifices every day so the rest of America can rest easily, yet how do some Americans repay them? They protest funerals, disrespect the troops, and disrupt homecomings. All because they do not agree with the war our troops fight. Do they think the troops are to blame for our nation's conflicts? Do they think that further punishing those who serve will somehow change something? If so, they are gravely mistaken. The troops do not choose the wars they fight. They join because they believe in serving our country and keeping us free, and from that point forward, they follow orders that come from the government. It is the government that tells them where to fight and who to kill. Agree or disagree with the war, it is the government you should look to. The soldiers have no authority. Yet there are those who continue to protest them. Why?

Our soldiers deserve our support, not our scorn. In a life where 'life-changing events' (as listed by psychologists) are the 'daily grind', and yellow ribbons try to stay cheery through long deployments, a little support can mean the world. I have received floods of thankful letters from troops when I sent Girl Scout cookies overseas. I have seen warrior's faces light up when they receive a simple thank you. Is it so hard for Americans to put aside their grudges long enough to mumble thanks to those who would lay down their lives for us? I don't think so. So next time you see them, in your airport or Wal-mart, don't think about whether or not you support the war. Don't look down on them for what they have been ordered to do. Just give them a smile and say "Thank you for your service". It's a small price to pay.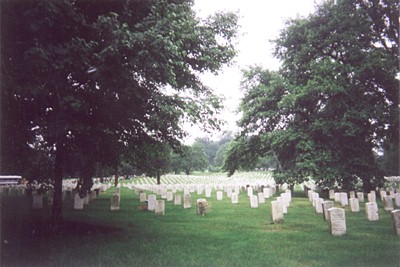 © Sarah B., Vernon, TX