The Dark Side of Chocolate
December 12, 2011
The bottom of my plastic dinosaur toy says "Made in Japan." On the front cover of any book you can find the name of who made it. Often, in movies, they give you a "Behind the scenes" tour of all the special effects that they used, and how they piloted them. The wrapper on my chocolate bar does not say where, by whom, or how it was made. So what? No-one ever pays attention to a candy bar's wrapper. It's what's inside the wrapper that matters, right? But after the talk that I am about to give, you may not want even that.

Yes, ladies and gentlemen, I am talking about America's favorite chocolate producer, the all-powerful Hershey's®, which has not yet stepped up to the plate of using fair trade chocolates! Having fair trade chocolate is a certification that the chocolate that you are selling did not involve child or unfairly paid labor anywhere in the process of creating that little brown, creamy bar melting on your tongue. Only one of Hershey's® chocolates, in their Dagoba line, is certified fair trade. Every ounce of cacao that they press into chocolate kisses has the possibility of being made by an innocent child who has never felt the pleasure of a real one planted on their cheeks.

All of Hershey's® cocoa is planted, grown and harvested in West Africa, a place filled to the brim with poverty, child labor, and human trafficking. There is nothing to prove that the Willy Wonka of our generation is not following or even encouraging these procedures as well. Hershey's® also has never publicly announced who their cocoa suppliers are, an act that seems extremely suspicious. If they had nothing to hide, then they would be able to tell us exactly who provides the cocoa used to make billions of chocolate products every day.

Mirror, mirror, on the wall, who is the fairest trade of them all? One of the biggest fair trade chocolate producers is "Divine Chocolates," which not only makes fair trade chocolates, but also gives a good chunk out of their proceeds to help feed hungry families in Africa. Another, more widely known Hershey's® competitor, Mars Inc(maker of snickers, butterfingers, and many more), is not quite as immersed in fair trade as Divine, but is much closer than Hershey's® is, putting the fair trade mark on almost a third of their products. Hershey's® needs to do this, too.

How can you help? Well, "Raise the Bar, Hershey's!" is one of the main protesters against the anti-fair trade movement that Hershey's® is making. Visit them online at raisethebarhershey.org, where you can sign their petition, donate, and find out lots of things you can do to show Hershey's® that you care. Write your complaints to:

David J. West

The Hershey Company

100 Crystal A Drive

Hershey, PA 17033

Friend Hershey's® on facebook and comment your protests. Buy and eat only fair trade, and encourage others to do the same!

Hershey's® is capable of making delicious chocolates, I'll give them that. However, if I had to choose ten seconds of mouth-stuffing, tongue-coating bliss over a lifetime of happiness for a young child, it's a sacrifice I'm willing to make. Besides, fair trade chocolates are just as good, if not better. And fair trade not only tastes better, it smells better, it was made better, it is better.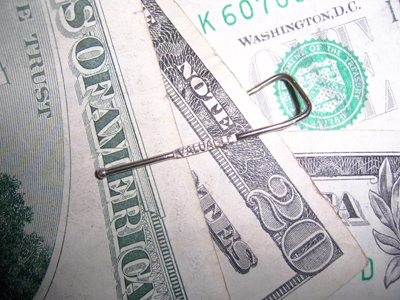 © Valcy E., Stony Point, NY