Life's a Marathon
December 2, 2011
Life is like a marathon, there are always three stages. The "Starting line" the "Half-way there" and the "Finish line." You've all probably heard the saying, "The finish line is always the hardest" but in my opinion it's the "Half-way there" that's the hardest.
It's the stage where you can't turn back, but you can't see the finish line either. Your hopes starts to die and the further you run the further the finish line becomes.
That's the time when most people say "I give up!" You can call it whatever you want: a "break" a "pause" or even a "stop" but they all come down to the same thing: "giving up!"
But then, just as you are about to surrender it's the unexpected encouragement, "you can do it," "almost there" or even maybe a simple smile that motivates you to carry on!
That tiny bit of encouragement is all it takes to rekindle the flame of hope that had almost extinguished. And that's how you can finish the race. So why don't you be the stranger that gives a smile to the disabled man on the street? Why don't you be the first to say "I forgive you."
Why don't YOU be the little bit of encouragement that changes someone else's life?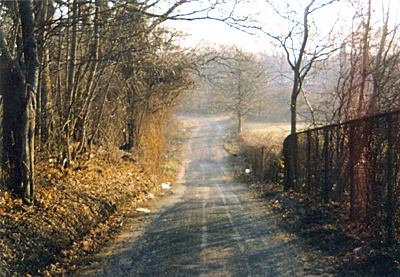 © Cameron C., Milford, CT