Be You.
July 10, 2011
There are people, who roam our halls, laughing and talking. They look happy, and united, and... just alike. They smile their straight white smiles, and smooth their lovely hair. They look perfect and show... that on the inside they are too. But, perfection is never attainable. Look through their facades, and what do you see? Someone looks casually cool, but who in reality is trying too hard? Someone who looks confident, but in reality is obsessed with their insecurities?

What lurks behind their masks of fearless popularity?

Look through a crowd of teens. Do you see the eager openness of a preschool class room, still evident in any of their faces? Or do you see a haze of practiced carelessness, which in our society is a norm on adolescent faces?

If you see, even one enthusiastic, pure face amongst the rehearsed scowls, there is hope for our generation's future.

When children go to private schools, they wear uniforms. There is much opposition to them. Children should express themselves. But, look around you. How many people are truly expressing themselves? How many look the same? Almost as if they are in uniform?

The only difference is that for private schools, authority figures force certain clothes. For public, your fear of being an outcast forces you.

You get crushed from that bright, open personality that you have as a four year old, into a shell that on the outside looks like everyone else, but hides unwanted originality inside.

One day of freedom. That is all I ask of you. Be yourself. Flip yourself inside out, smother your falseness with your true being. Jerk the string of the puppeteer who controls you and take back your personality. The conversations you have with yourself; have them with another human being. Just for a day, be the four year old in you.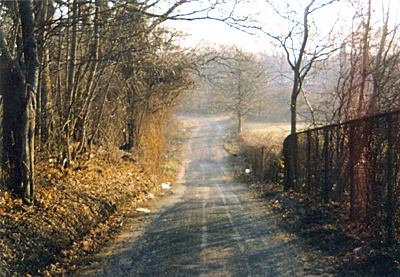 © Cameron C., Milford, CT