Dust in the Air
July 23, 2011
I often feel like I'm searching for something greater. A feeling that people in this world cannot supply.

Sometimes, I sit back and quietly listen as people gossip about other people. I squint at the ones who believe they should be allowed to stare at another who does not fit in; their game of Which One Is Not Like The Others appalls me. I look at and listen to these people; they lack something. They seem shallow and unconcerned.

I feel like I am the only one that craves something more. Something new. That there is more to this life. Something bigger.


How much must The One in heaven know? They say he knows all things. How huge his brain must be! I would imagine Him to have more eyes than spiders. I bet he has fingers as long as telephone poles, enabling him to put our lives back in place when he needs to. They say he looks a lot like us; we were made in His image. But still, how wondrous he must look, I think. He is simply astounding in my mind.


I want to feel like I know my purpose. Why did my Savior truly place my heart in this family, this city, and this world? He placed me exactly where I am now, and if he had put me anywhere else, I would have grown up to be entirely different.

I am who I am, and I want to feel like I am interconnected with every being on Earth. When I feel water on my fingertips, I want to be in touch with nature's energy. When I lock eyes with someone I do not know, I want to understand their life. It is like none other but myself feels this way.


I wish I could sense more than what everyone else senses.

The key to relentless love may be buried somewhere beneath my toes. The solution to ruthless chaos may be floating within the ocean's waves. I honestly have not a clue. I hope someday, somehow, I will uncover these lost treasures that have vanished from society long ago.


I want to feel everything that everyone has ever felt within my being.

I have a suspicion that there is something invisible and as small as dust in the air that I cannot reach, but if only I could touch, I would be able to solve my quandary.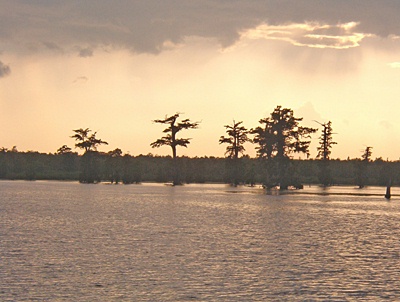 © Katy A., Gonzales, LA