All is Not Well
September 13, 2010
Flash floods triggered by torrential rain in the wee hours of Friday, 6th August 2010, changed the course of life for thousands of inhabitants of Leh, a town in Jammu & Kashmir, India. The cloudbursts left a trail of death and destruction - wiping out buildings and mud houses, killing around 200 people, and leaving many others stranded and homeless.
While the Army and Air force were immediately deployed to aid rescue operations in the area, NGOs across the country and world over appealed to people to donate towards the cause of the Leh flood victims. Foreign tourists in the area also lent a helping hand.
After pop sensation Lady Gaga alerted her fans to the situation in Leh via Twitter, several Bollywood celebrities also took to the cause, asking their fans to do their bit. Actor Aamir Khan was among those who visited Leh. He took stock of the damage caused, visited the now famous Druk White Lotus School which was featured in the movie 3 Idiots as the school set up by Fungsuk Wangado, he interacted with children and also appealed to people to donate freely to the Prime Minister's Relief Fund.
Back here in Delhi, the students at my school also did their bit. Clothes, woolens, shoes and blankets were collected, sorted and packed into boxes so that they could be sent to those in need.
Relief efforts are ongoing but it will be a while before the lives of those in Leh will be fully restored. Prime Minister Manmohan Singh visited the area and announced a relief package Rs.125 crore to rehabilitate thousands of people who have been displaced. Although there is no dearth of funds, rebuilding all the homes that were destroyed by the flood before winter arrives will pose a major challenge.
Through this tragedy nature has once again reminded us that it can't be tamed. Even when all the homes are rebuilt and lives are back on track, the misery and devastation left by this flood and its cataclysmic impact on the relationship between man and nature will not be forgotten.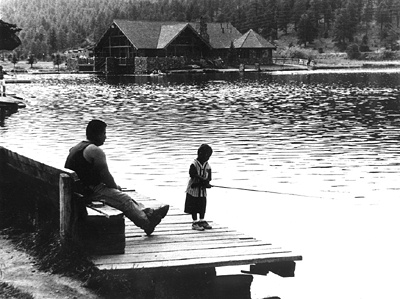 © Ryan P., Greenwood Village, CO