So what are YOU going to do when you grow up?
September 18, 2010
When I was five, I just wanted to be a pop star. I'm sure most of you wanted to be firemen or singers or construction workers. Funnily enough, things really start to twist around as we get older. Our innocent dreams of being pop stars and singers or firemen and builders are suddenly put aside as dreams of college begin to take over our minds.

We know that college is the next obvious step. In today's society, not having a college education would be to be fighting over minimum wage jobs. Even a BA is not enough. As one MBA graduate recently said 'The MBA is the new BA.' There are far too many qualified people in every field and all of them want that job or fellowship that you, yourself want.

But what do you want? And are you actually going for your dreams or choosing a major that will get you a good salary? In today's world of recession, is there any point to even go for your dreams?

I'm sure that I'm not the only one who sits there asking herself that. Let's face it, if you're on Teen Ink, you're most likely interested in pursuing journalism or writing or you're already actively pursuing it in one way or another. And in either case, you know that it's a long shot. You know that your first journalism job will be so badly paid, that you will probably end up having to take up a second job just to be able to make ends meet. And yet, here you are pursuing this. Or are you?

Or are you, like I did a while ago, having second thoughts? Perhaps as you look over the high school courses you could take you wonder whether you should drop psychology for Business. Even though you find business a dry subject. But business does look good on a résumé , right?

So should we all drop our dreams and get a degree in Business or Accounting because those will give us those much wanted thick wallets full of cash?

I don't know. But as I sit there, a sudden sadness fills me. Because reality has began to settle in. Because that ever so innocent question of 'What are you going to be when you grow up?' has turned into something quite serious, quite grown up. Something I have to face. Something that we have to face.

So many important choices lie ahead of us. Those choices will define our lives. They could turn us into rich people in fancy suits and Blackberry's or they could turn us into people struggling to make ends meet while they madly pursue a dream in fields where 70% of people don't succeed. Is what we're doing foolish? Or very courageous? Will going after what we want ironically turn our life into one never ending nightmare? I'll give you the answer to that one as soon as I've lived my life. Because I don't know about you guys, but I'm going after what I want, no matter how impossible it sounds. Next time some one asks me what I want to be, I'll know what to answer. And when they look concerned, while cramming for their accounting test, I will smile carelessly while walking to my Drama class. Because we have one life to live, and sometimes we have to take risks to live it to the fullest.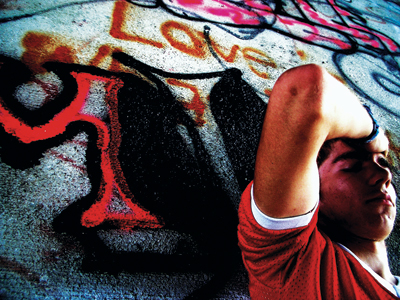 © Sindha A., Champaign, IL