Preservation
MAG
I am an historian. I hold no grudge against my fellow inhabitants of the present - they have not been called by the voices of the past, pleading for salvation. Yet their institutions have reduced the bygone eras to dates and wars, stripping the people of their lives, their identities. I do the work of a true historian - I carry on their legacy into my own day and age.

I write in longhand, send my mail by post, avoid the impersonal clacking of the ever-present computer. I make my own bread, watching the yeast bubble and lovingly pounding the dough to a silky, smooth softness. The baking smell fills the air, the aromas of the past and present mingling in my modern kitchen. I study Latin, the dying father of my mother tongue, if only so it might survive one more generation.

I travel by sea, breathing the briny air as the boat rocks under me. I release full, rich laughter at the passengers of the planes overhead, oblivious to the nirvana just under their airborne feet.

I soil my hands in the garden, removing the thick, dark result of my travail from beneath my fingernails. I attend church, filled with wonder at all the knowledge of the Almighty under one roof. Using needle and thread on thick cotton cloth, I sew together yards of time, in, out, overlapping.

You will not find my sort on PBS specials, or in your high school history book. The people lie flat and dead in the textbooks of our time, but in my actions, they live every day.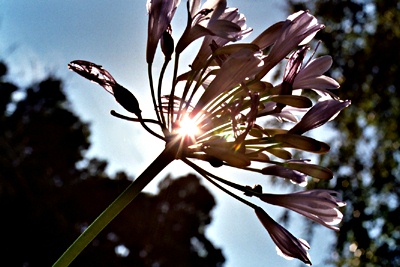 © Brandon W., Redwood City, CA