My dad
September 15, 2009
After my father passed away from cancer, our loyal pet bunny rabbit, Pepper, wouldn't eat and he would come out of his cage and walk around looking for him. It's been two years since then and Pepper still wonders where his friend is.

I don't know if Pepper truly knows what happened to my dad but I play with him as much as I can so he doesn't get depressed. Every day since my dad has passed away has gotten a little easier, and Pepper has gotten used to this transition without his pal. My dad would always sit in an easychair and Pepper would jump on his lap wanted to be petted and lavished with attention. My dad would always pet him slowly and gently. He would say "Hi bunny rabbit," or he would call him "Pepper." My dad loved him but I believe Pepper was so drawn to him because he was so sick. Pepper is still a special part of our lives.

I learned also through my dad's illness that you should take nothing for granted. Everyone probably thinks they will live to a ripe old age. That is never set in stone. You could easily die coming home from work in a car accident. Or, like my dad, you could develope cancer. My dad had seven surgeries within three years. He went through chemotherapy twice and there was also a talk about radiation but we never got that far because the cancer spread so fast. He had Sarcoma, a rare and fast moving cancer. His oncologist said he had ever seen this cancer twice in his life once when he was an intern and again with my dad. His doctor looked to be middle aged in his fifties so I was really surprised when he told us that.

In life there are no guarantees each of us will leave the world in our eighties. My dad died April 8, 2008 at only 50 years of age. He was in the prime of his life and he died. Sometimes I get mad that he's not still here. I wish he were still here for my mom. They only had twenty-three years together. There could have been so much more. I miss him terribly at times, that's why I say never take your life for granted. Enjoy the simple things in life, like good health, a family and being together. Show your spouse you love them by a simple kiss, a caress or just being there. Because if you don't maybe someday you will regret never saying goodbye.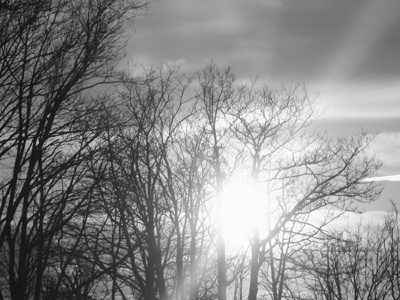 © Emma C., Gardner, MA