Living Life's Realizations
June 9, 2009
Last night I cried. I cried so much. I sat at the computer for an hour, crying, doing nothing else but that. When I finally wiped my eyes and got the courage to close them and try to fall asleep, I found that I couldn't close them without hundreds of salty beads of tears slipping out. It hurt to cry; I wasted so much energy trying to pace my breath to that of a normal one, to slow my heartbeat to that of a normal one, and to trick my mind into being that of a normal one.
These cries, these tears got in the way of me trying to live my life. I thought I could be stronger if I let my ego lessen itself, to discover that crying really is okay. But I was wrong, I was wrong. My doubt weakened me and I didn't want who I had become. The only person I wanted to be was myself, but myself was the only person I couldn't be.
At the same time of ruining me, those tears, those cries, have helped me. I cried last night. I cried a lot. I was given a chance to reflect on my life over the past few years—the positives, the negatives, the in betweens. But I was blinded by all that was negative and I never got enough hope to open my eyes to see the positivism. I always had hoped things would get better but that wasn't enough. Last night, my friend was helping me get through this. He said something—something so familiar. "Don't hope—know." I smiled when he pinpointed me with this one because it was the same phrase I've been telling him for the past month. What I had said was now working against me and I wasn't going to let it.
I don't only hope that I'll be able to get through this; I know I will. Because it's just not enough to hope—you have to know. I'm thirteen years old and I don't know who I am. All I know is who I want to be and it's my right to find out where she's hiding. It doesn't make sense for her to shy away from all that is true, from reality. But maybe she's looking for her place, too, in life's puzzle. Maybe she hasn't found out where she pieces together. Maybe she's just the corner piece, hanging on, waiting for someone to connect her. Maybe that corner piece is me. I am waiting to be connected in life because right now, I'm just barely holding on. My heart aches to be a part of something so real, to be a part of my dreams. Once my faith, hope, dreams, and goals are fulfilled, then that's when I will admittedly know my purpose in life. But for now, I'm not hoping for that time to come because I know it will. It's not my time yet; I just have to wait for someone else to finish living it. And then, and only then, will I step in to take my place in the world. As much as I want to jump right in and scramble around, looking for the piece that divides me and connects me, I'm okay with waiting. But I know I'm going to be somebody—it's the one thing I'm confident about. Why cry over something just around the corner? You'll step around it and face life in the eye soon. You just have to figure out how.

Listen, you are who you are. Don't let anyone stand in the way of becoming more than that. If you don't want to be what I want to be, if you don't like the things I like, if you misunderstand me, that's OKAY. This isn't about me or her or him or anyone else; this is about you. These are your dreams you need to overcome and I believe you will reach them all. If you're not okay with my choices and my dreams and my hopes, well, it's not my place to judge. Knock yourselves out. Do what YOU deem acceptable, okay? Do what you think is fair, do what you think is right, do what you think is just. Leave me out of it--you are who you are and who am I to stand in the way?

Look to the stars if you want to see yourself go far.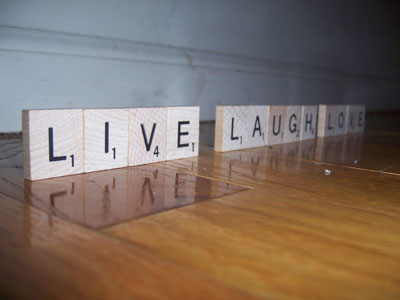 © Valcy E., Stony Point, NY