Nesting Dolls
April 11, 2013
You are born smooth, small, and perfect. You are a newly carved figurine in a shop, fresh and ready to be painted. As you grow older, designs and colors start to spiral over you.

But when you see the new styles in the shop, you try to repaint yourself, to match the other dolls on the shelves. Then, though everything if perfect again on the outside, underneath is a muddle of confused colors that don't go together at all.

The shop you live in sells nesting dolls. Even if the prettiest dolls decide to accept you into their group of pink cheeks and painted smiles, into a shell you will go, hidden by larger versions of your exact face, stuck in darkness and a form that is not your own. Is it better on the outside, you wonder? Better to be the largest doll, but have nothing but hollow copies inside? You'll have lots of time to think, trapped there in the shadows. Please let me know when you decide.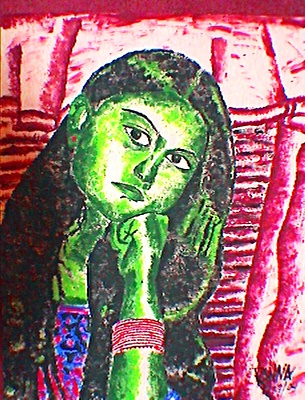 © Ranna C., Monmouth Junction, NJ