The Gothic Subculture
May 14, 2010
What do you think of when you see a Goth? Do you think 'Wow, that person is so weird?' Do you think 'Heavens, that person is scary!'? Do you see the black clothing, the piercings, the dyed hair and think of depression, violence, and Satanists? Is that what you think? Maybe it is, and maybe it is not, but the Goth subculture is something quite common today. Thus, it should be thoroughly explored and understood as it is.



The etymology of the word 'Goth' is quite varied. It and its variant 'Gothic' have had many and mostly unrelated meanings in the past. Goth could refer to one of the ancient Germanic Visgoth tribe, while Gothic could refer to a type of architecture or a style of writing. Goth actually began as part of the punk rock scene, rebelling against the bright lights and white of the disco era. It is actually a fairly new but growing subculture.



One can ask any Goth what being 'Gothic' is and will likely receive a variety of answers. The same is similar to asking a person what it is like to be a Christian, a feminist, an artist, or a writer. Rarely will anyone receive similar answers. As such, this essay will only cover the basic beliefs and ideas and further explain them.



The most common assumption is that Goths have a fascination with death, and to a degree this is true. However, it is not a new phenomenon. Rather, the Goth subculture seems to have evolved from the Dark Romance Era, an off-branch of the Transcendentalist movement (for those unaware, the Transcendentalists included such writers as Emerson and Thoreau, while the Dark Romantics included writers such as Dickenson and Hawthorne). The Goths as the Transcendentalists, have a fascination with death—not because they worship it or want to harm people, but because they wish to understand it. In this respect, Goth is much like a philosophy in itself.



The next most noticeable thing is the nonconformist way of dressing—the white make-up, the dark clothing, the Victorian accessories, and the dyed hair. This may not be part of all Goths, but it is some and therefore, deserves a mention. One might say because Goths do not like to conform, just want attention, or are just strange. However, I think it warrants a simple answer. Why are you wearing the shirt you are wearing now? Either you like it, or your mother bought it for you. Since most mothers probably do not buy their children Gothic clothing, it is probably safe in assuming Goths just like to dress the way they do.



The last couple things are that many Goths are violent, suicidal, Satanists, or vampires. Quite frankly, this assumption is just stupid. It is the same as saying all Christians are intolerant bigots. All feminists are sexist witches. All Americans are greedy pigs. It is an overall assumption based on a few generalizations, and it goes without saying that generalizations are often incorrect. As for being Satanists and vampires (or vampyres), there are people who are called Satanists and vampires—Satanists and vampires. This is another generalization, and a rather flawed one at that.



To sum, the Gothic subculture is often misunderstood, and because it is misunderstood, Goths are often suspicious about people merely curious to understanding. The only way to gain a true understanding, though, is to speak with Goths and do some research. You might be surprised by your finds.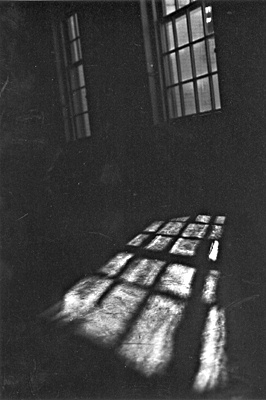 © Mary A., Fullerton, CA