Feedback on "By Definition"
January 21, 2018
"By Definition," a poem by Isabela N., begins with a simple line: "By definition, gray is the blur between black and white." However, as the lines continue, she touches upon something ethereal and metaphoric, adding layers of meaning to each stanza. Each word feels as if it was plucked directly from a dictionary; the reader can imagine Isabella agonizing over them, for they all hold power and substance, even by themselves. The visuals haunted me as I read the poem, with lines such as, "The chill that runs through the attic/ through unloved hearts and charred bones."
I loved this piece because it created a whirlwind of different feelings to rise within me- nostalgia, loneliness, confusion, wonder. "By Definition" didn't tell a story, but it did reveal beauty in the ordinary. That, above all things, is what makes it a poem worth reading.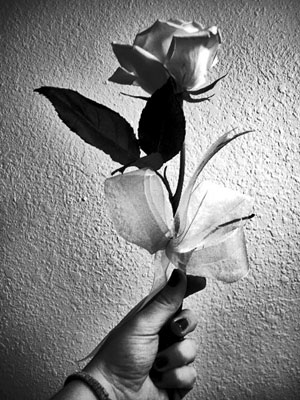 © Lauren R., Edmond, OK