Feedback on "No, You Can't Say the N-Word"
September 20, 2017
The first article I read when I opened up Teen Ink's September issue was "No, You Can't Say the N-Word," by Chidinma. It immediately drew me in, and made a compelling argument over a topic that, quite frankly, shouldn't be debated. Chidinma quickly pointed out that when non-black people use the n-word, especially in racist situations, they only make the split between them and black people farther apart. I thought that the author used her own experiences, metaphors, and history to perfectly explain her argument.
I was pulled to Chidinma's article because it explained the points of a fight I've had with some of my childhood friends recently in more concise and personal language. I'm white, but I've never used the n-word before. Rather simply, I understood that it was wrong when someone first taught it to me. And when I learned about slavery and racism in history class, I began to understand more about the history of the word and how it's used in both the past and in popular culture, it only made more sense for me not to say it. However, some of my friends don't quite understand it. They use it when singing songs, or when they're texting each other, or in regular conversation. And nearly every time, I tell them to stop. Every time, I get the same response. "Why do you're care so much? It's not like you're black. Besides, people just like to overreact." Maybe next time, I'll send them the link to Chidinma's article and tell them, "Instead of saying the n-word, [you] should go learn about black culture and where the word came from." She certainly does a better job of explaining it then I ever will, thanks to her (unfortunate) own experiences with racism and incredible writing.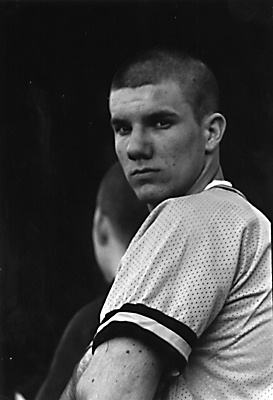 © Chris C., Milford, CT