A Complete Review of the New Teen Ink Website Format and More
February 20, 2012
I must start off to say that Teen ink provides great opportunities for young adults and teenagers to get noticed and have recognition for their work whether it be artwork of any kind or writing of any kind. When I first joined I was very impressed to find that sculptures and woodwork were listed as options for submitting artwork. The fact that everything had it's own category and that it was very organized was something I found attractive about the Teen ink website. Though the chance of getting your work noticed by the editors or to be published via magazine is very small due to the immense amount of people, it is still a great place to learn from. I want to do my part as a member of Teen ink, to provide feedback that will help them keep their website attractive and organized. So I will list off every little detail I think would make Teen ink as successful as it already is.

First off, I'm going to start with something a bit trivial which is the color of the font that our screen names are in, as well as the 'More by this author' option. It used to be a dark color, and now it's light blue. I know this is trivial, but I'm going to give a really detailed review and get down to every bit there is, so I need to say that by putting our screen names in a lighter color it makes us less noticeable; it's like we're fading into the background, and it also lessens the chance of someone looking at more of our work.

Second, I don't know if you've noticed, but things look more cluttered now. For instance, if one goes to look at fiction writing or poems, you find that the lines and sentences now are squished between the advertisements, optional picture, author's comments, the 'Rate and share', and 'Subscribe' to us boxes. That's a lot of stuff to squeeze into the screen, and I really think it should be returned to the old format, or re-formatted and organized. I like how the 'Subscribe' to our magazine is more prominent and put into one's view, because it's good for Teen ink to get as many subscribers as possible.

Third, on the homepage and in article pages the blue bars that have 'Editor's Choice', and 'From our print magazine', as well as 'Subscribe' and 'Rate and share' don't end at the white of the page, but instead the ends stick out. I know this is part of the new design, but I really I think something very modern would stand out more-for instance; the automatic scrolling on each article when one first looks at the web-page. I liked that style a lot, though perhaps the scroll time needed to be slower. It also had the artwork that was featured in magazines, which the new format doesn't have anymore. The little green VIP boxes that are next to people's screen names are blurry as well, for some reason. This may sound really nit picky, but in order to keep the website as neat and organized as possible, it's a necessity to fix.

Fourth,-and I have to address it, is communication and account errors. I know there are many thousands of members on Teen ink, but communication is still very important. Maybe there would be volunteer opportunities for this? I am going to go through the errors so that Teen ink can be bettered, not because I feel like ranting on anyone. I don't know if it's just me or not, but I still have an error on my account, which I e-mailed Editor@teenink.com about a month ago for, but it still hasn't been fixed. It's also hard to know whether Teen ink has received an e-mail or not because there is no confirmation. One error I have is that I was only able to load in an avatar one time, and since, whenever I try to change it, it won't save. Another is that despite all my relatives and friends voting on my photographs and art (they always give them 5/5), my ratings never go above 2.5/5. For every piece of art and every photo I have, this is the exact same rating, despite lots of good votes, and now when I try to vote on some of them myself, there is an error page I get. I know all these errors are probably due to the new website facelift, but I should still list them so that you know everything that is going on. When I first came on to Teen ink a couple of my articles were having errors and kept being re-approved over and over again, despite me only having entered them in once each. I would keep getting the exact same letter from Editor@teenink.com that they were approved and with every re-approval, the address would change and I lost a lot of ratings because of this. I ended up deleting the pending approval that wouldn't go away from the articles, and only then did the address stay the same and were people able to get to it. I haven't had this problem again, but I included it in the e-mail I sent to Teen ink and I never really got anything back saying it was fixed. My profile also (currently) says I only have seven articles, though currently, I have at least nine. There seems to be two articles they are leaving out. I've been hesitant about sending these new error reports to Teen ink because I never got anything resolved when I first did, and I don't want them to feel like I'm bombarding them with complaints. I don't know if any other people are having these problems-but if they are, I am writing this for them as well. Despite this, when it comes to communication regarding Facebook, Teen ink is excellent.

Fifth, there are some questions that aren't answered in the FAQ page, but I still think are valid questions, and ones that everyone should be curious about. I will list them: 1. If you are given Editor's choice does that mean your artwork or article is automatically in the next magazine-or a magazine thereafter? 2. What section does colored-pencil drawing submissions belong to? 3. If a photograph, piece of art, or article receives a lot of ratings, but is not as good quality as some other more deserving and less viewed works, what do you think should happen-or which do you think should be viewed? 4. If a teenager had pictures of a loved one who had passed-or that loved one's art, but they did not take the photos and would very much like to share them with Teen ink (say they are photos of another sibling painting or sculpting) what should they do? 5. When in the month are Teen ink members informed that their art or writing will be in the next magazine? 6. Is a Teen ink member's account automatically deleted when they turn 20? When a member is older than the usual age, how is their account handled?

Besides just giving you one long critique and leaving it at that, I have some suggestions to help with the site, which include: having a collage section, a crafts section (any sort of art-craft pertaining to scrap-booking, sewing, etc), and having a debate section in the forums where teens can debate about all the hot issues would be very intriguing. On a different note, there is the overall look of the website; I would want to suggest a more modern feel, so I think you should experiment a bit with glassy, iridescent bars, and perhaps some landscapes of green grass or snow covered mountains, in the background, behind the Teen ink logo at the top, to make it look more fresh and modern. And I'm not sure if you would like this idea, but I think the font of the Teen ink logo could do with a change-it would be interesting, I'm only suggesting you merely explore these ideas.

This last suggestion I must make on a personal note, many artists and potential writers have committed suicide due to rejection; it can be hard, and for perfectionists especially, they take it even harder with all the pressures nowadays to rise in society. My older brother was one of them. His name was Kristopher. He committed suicide on March 4th, 2010. For this reason, I would like to suggest that there be a section of Teen ink where the users could post family photos of their loved ones, and where they could tell their stories. I would also like to suggest that you put one artist or writer who has passed, on at least one cover of your magazines a year, as well as feature at least some photos of their art, or articles in the same issue. This is really a big hope of mine, that my brother and others like him will get some recognition for the work they've done, when they're no longer here to show it themselves.

And last, I would like to leave this review on a positive note, saying that I love the new formatting for the individual Art and Photograph pages-specifically how the description is now on the bottom, it leaves lots of room for whatever the description may be, and just looks better that way. It's also very nice that we can now select an image based on search results for keywords relating to our article as well-it's a really great new feature! I like how you make sure to be informative about the celebrity interviews as well, and who's available for them. And I love how our screen names are in dark purple on our profiles, it's very noticeable and I love the color. There are many great things about Teen ink-many good opportunities, and there is always room for improvement in even the best of things, so I hope you've found my review informative and helpful.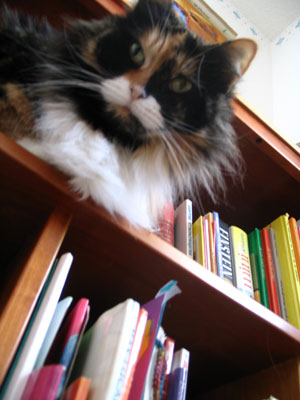 © Valerie L., Niskayuna, NY