Letter to a Veteran
March 12, 2018
Dear Veteran,
I hope that you had a great day today! After all you have done for our country, you deserve a day to celebrate yourself. Even though I don't know you, you are my role model. You, and every veteran, have demonstrated selflessness through your actions. You put your country above yourself, and knew that sometimes the whole is greater than the individual. I just want to let you know that your sacrifice isn't forgotten.
My name is Clare and I am a junior in high school. I know firsthand what a life-changing experience the Honor Flight is because my grandpa, a Korean War vet, went on the Honor Flight in April of 2016 with my dad as his guardian. The impact the Honor Flight has had on my grandpa is tremendous, he hasn't stopped talking about it since his flight. He wears his Honor Flight jacket everywhere he goes and loves to talk to chat with anyone who will listen about his flight! I hope that you or your guardian took lots of pictures because my grandpa loves to look back at his!
I call you my role model because I am inspired by your selflessness. I don't know how you ended up in the service, but whatever happened, you rose up to the call of your country. Your legacy is one of inspiration. Your service and the service of your fellow veterans encourages me to think less of myself and more about others around me. I am appreciative of all you have done, even though I will never know the full extent of what it is like to serve in a war. Your service, dedication, and patriotism examples of the best things about the USA.
Thank you again for all you have done. I hope that today was one of the best days of your life! Cherish all the memories you have made today, it's an incredible experience! Welcome home!
Sincerely,
Clare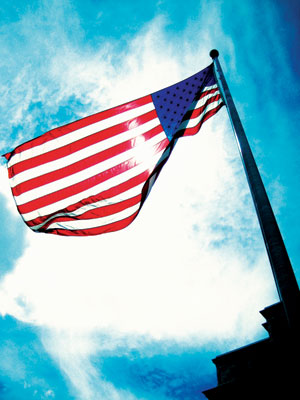 © Seita O., Palatine, IL