My Dream
October 19, 2015
I have a dream to educate kids about something that can greatly impact their future. That "something" is not history, biology, or psychology – I call it financial literacy, and my dream to teach my peers and others this important life skill is starting to come true. Debt, credit scores, credit cards, and checks are words that adults routinely toss around.
Many students do not pay attention to them as their parents cover all of the bills. Modern day kids are given credit cards and money at an earlier and earlier age, yet many of them do not realize that credit cards come with interest and that money does not grow out of their parents' pockets. College is the first major expense that young people and their parents must face. Most families cannot pay for the entire tuition and students often cannot qualify for full scholarships.
Moreover, many kids apply for more student loans than they actually need so they can have "pocket money." After graduating, those students suddenly realize how deeply they are in debt. I've learned about this problem firsthand: One of my teachers who recently graduated from college told me that it will take her 30 years to pay off her student loan.
Low levels of financial literacy are evident across our community. In reaction to this problem, I created the project, Financial Literacy for Youth(FLY). I have begun to reach out to kids to help prevent them from sliding into financial disaster. I've taught classes for children from low-income families to learn money management skills.
One distinction of my project is student centric and raises financial literacy awareness through relevant, fun, and practical programs. Instead of tedious lectures where one instructor does all the talking, I've created youth-friendly financial literacy curriculum along with short videos and real life activities to engage students. Students absorb the material better, and trust it to be important when their peers are teaching it.
Successfully promoting financial education includes building strong partnership in community. I sought supports from government agencies, businesses and nonprofit organizations. The responses are enormous; the FLY has established 6 partnerships with government and nonprofit organizations, completed financial education certification programs for 125 students in 4 different schools, donated 60 copies of financial literacy software to schools and community, raised worth of $6,500 in fund and financial education material. The financial literacy in my school district is rising. I was invited to present my project to a high school classroom. In addition, I helped design the curriculum for two middle schools' money matters classes.
I am especially excited that my project has become an official partner for California's Manage Your Money Week on Oct. 2014. My project is the only student run program among other big names such as the Financial Planners Association, the Certified Public Accountant Institute, and the California State Government. I can't wait to join the other partners to inspire interest in personal finance and promote financial responsibility to larger group of people.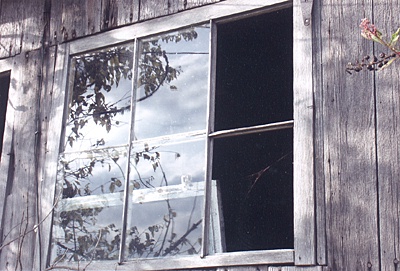 © Cassie H., Cami, IL