A Friendship Without Words
MAG
"Anyone interested involunteering at the convalescent home, please report to room 216 afterannouncements. At the home, we sing and hold an annual Christmas party forresidents. Have a nice day," said my history teacher. This announcementcaught my attention because I wanted to give something back to the community andit seemed like fun. My mom was also excited because for many years, she wasdirector of nursing at a convalescent home.

When we arrived at the home, Inoticed an odd smell. We trekked upstairs to a very sterile-looking hallway. Ifollowed the blaring noise of a TV down the hall to the recreation room and found25 residents talking, reading and waiting for us to arrive. In the middle of theroom was a table with names on it. I chose Pearl. I was really nervous aboutmeeting her because I had no idea what to expect.

I walked down an endlesshallway and came to room E 14. In the room was a slight, white-haired woman withpink glasses and a homemade bead necklace and bracelet.

"Hello,Pearl. My name is Meghan. I'm from the high school," I stated.

Therewas no spoken response, but Pearl's face lit up. It didn't occur to me at thetime, but she was hearing-impaired. I saw some stuffed animals around the roomand brought a few over to her. Her favorite was a teddy bear ballerina.

Anurse told me that Pearl loved being wheeled around the home, and for about 15minutes, Pearl pointed me in the direction she wanted to go. She didn't want toreturn to her room, but I had to leave. At the end of our time, I waved good-bye,and Pearl smiled. I felt good knowing I had cheered her.

For the rest ofthe year, I visited Pearl every week. I never saw photos or any sign of familymembers, which saddened me. For Christmas, I brought her coloring books, crayons(she was quite an artist) and a teddy bear. Her smile proved that she feltappreciated and special when I gave her the gift.

One day in May, therewas a new lady sitting on Pearl's bed. I walked to the nurse's station andstiffly asked, "Where's Pearl?" but I knew the answer already.Afterwards I sat through the sing-a-long in the recreation room, rememberingPearl.

Even though Pearl never spoke a word to me, I feel she helped merealize what really matters in life. Family should come first. Although familymembers weren't there for her, she knew she could count on me everyWednesday.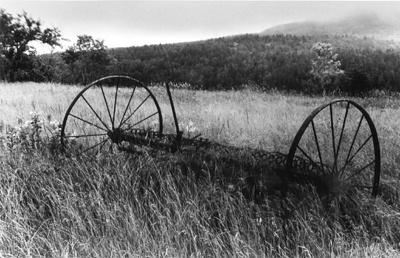 © Anonymous