Library Days
MAG
For as long as I can remember, books have played a crucial role in my life. As a child, I viewed trips to the library as an adventure, a search for books that could transport me to faraway places where suspense and intrigue compelled me to hold my breath as I flipped each page. This bibliophilia led me to crave the quiet and solitude of the library where I could remain undisturbed for hours. It was for this reason that I decided to volunteer at the library.

Though at first I was slightly intimidated by the task of remembering which section each type of book was to be shelved in, I soon relaxed and gained confidence as I met the amiable staff who complimented me on my work and expressed gratitude for my help. Shelving the never-ending supply of returned books may not seem like a big deal, but it is a very rewarding experience to know that you are relieving some of the

pressure for librarians and helping the community at the same time.

Part of my job is to ensure that the books remain in order on the shelves, either alphabetically or numerically, so that when someone looks for a title, they are able to locate it quickly and easily. I have come to look forward to my days at the library and now make room in my schedule each week to continue doing something I love.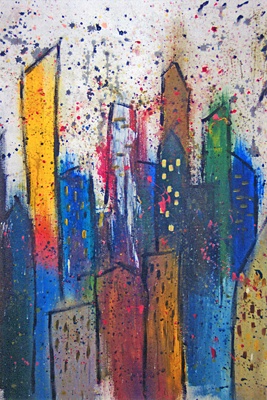 © Chase C., Centerville, OH