Good Times in Catatao
MAG
It is exactly nine p.m. The community radio station is on and tonight they've selected a weird, chanted Celtic music theme. I am sitting cross-legged on the floor of my room. I am full from dinner, clean, well dressed and comfortable. I am not covered with bug bites, or dreading climbing into my flea-infested sleeping bag. I know tomorrow I will have more clean clothes, a hot shower, and a full refrigerator. And despite all this, I am thinking wistfully of Catatao.

Catatao is a tiny, exceptionally poor mountain community where the lucky few graduate from elementary school and the unlucky majority do not attend to begin with. It is an hour from Gracias, with its cobblestone streets, pick-up trucks, horse carts, and a Peace Corp volunteer named Arvis. Gracias is the capital of the municipality of Lempira, Honduras (the second poorest country in the Western Hemisphere) where I spent six weeks of my summer as a volunteer with the humanitarian aid program Amigos de las Americas.

La communidad de Catatao, Gracias, Lempira, Honduras. That was where the schoolchildren told us we could write to them. They seemed perfectly confident that somehow a letter from the United States would eventually find its way to this tiny village carved into the side of a mountain.

That was how things were in Catatao. They were elemental. Not simple, but elemental. Everything was broken down to its smallest denominator that became part of the people's lifestyle. Food was beans, tortillas and the occasional local vegetables. For every birthday my host family made the same chicken tamales, and every time my little host sister Yori peed in her pants, her 21-year-old mother, Yolanda, would throw water on the floor and change her diaper.

And that was how it worked. Life was basic. There were cockroaches in the latrine, the water only worked every fourth Saturday at two a.m., and people were happy. Actually, the people are happy.

Living in this amazing environment along side of me were Rachel and Hannah. We ate together, worked together, taught together, did everything together. I can tell you every little thing about them. For example, Rachel's favorite toenail polish color is Fiji, a delicious shade of pink. Hannah's father is the world expert on infectious diseases and is on CNN every time there's a new disease like SARS. She also makes funny noises in her throat when she drinks.

We did things that no human should have to. And Marcos, our supervisor, understood. He visited us once a week, bringing supplies, news from the world, and an immeasurable amount of joy. Being able to speak English with someone else was amazing.

I know almost as much about Marcos as I do about Rachel and Hannah. He hasn't had a girlfriend in five years, he never drank in college and he lives with his parents in a modern house that only has sliding doors. They have goats in their backyard, and once he watched his father kill one. Despite his eccentricities, we loved Marcos. We still love Marcos. He was amazing. He saved us from the community, the language barrier, each other, and ourselves.

My time in Catatao was more than I expected and more than I could understand. Even now, I don't have enough distance to look back and see the whole picture of what happened. Sometimes I wonder if it happened at all. It seems like a dream, because it is a thousand miles away from this small life I lead in Salt Lake City.

But at the same time, I know that it was real. I know that Rachel, Hannah and Marcos are all in their homes somewhere in America, sitting around or sleeping or reading books, or maybe writing their own memories on their computers.

If I didn't know they were out there, I might die. But that's the beauty of it - even though it can be hard to know they are the only others who understand, they help give me ownership of it. Catatao was ours. It was our community, our family, our life. Catatao might be a thousand miles away, but the people there will never forget las gringas, and we will never forget them. No one can ever take Catatao away from me.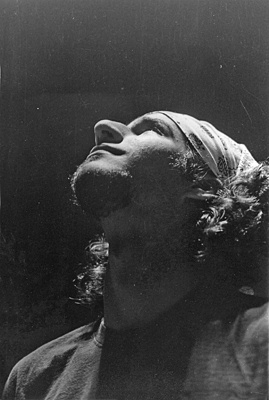 © Anonymous