Good Night, Sleep Tight
MAG
I wanted to make a difference in my community but wasn't sure how. After reading about foster children using trash bags to transport their belongings, and how items were often lost because the bags ripped, my heart knew I had to help. I have always enjoyed craft projects and decided to incorporate crafts with my desire to help. And so, a few summers ago, shortly after my tenth birthday, I started my organization called Good Night, Sleep Tight.

I decided that finding something that could serve a dual purpose would be good, and pillowcases were the perfect solution! A pillowcase could serve as a personal item, and when the child was moved to a different home, it could be used as a travel bag. But that was not enough: many of these children did not have anything of their own. I thought about what might be special to them: a cuddly stuffed animal when they felt lonely; an address book to keep track of family and friends they met on their journey; a journal in which to write thoughts and memories and, of course, writing utensils. To personalize it, each pillowcase would be individually decorated with permanent markers or crayons.

I organized a cook-out with my family and friends, and 25 pillowcases were designed and stuffed. I contacted our child welfare agency and was thrilled by the coordinator's reaction. When she told me that every day at least 400 foster children are in care just in our area alone, I was shocked. I needed to make many more pillowcases, and for that I needed help.

I organized an after-school program to decorate pillowcases. I also contacted Scout troops, the Boys and Girls Club, and other groups. To date, with the help of 300 volunteers, 1,000 pillowcases have been decorated, stuffed, and delivered to foster children in southern New England.

Good Night, Sleep Tight has become well known in our area and is often referred to as the Pillowcase Project. I have been contacted by people in other states who would like to expand my project to their areas. My goal is for each child in foster care to receive a personalized pillowcase. The pillowcase is the first thing they see in the morning and the last thing they see at night. Good Night, Sleep Tight is working to make each foster child's day and night a little more comforting, one dream at a time.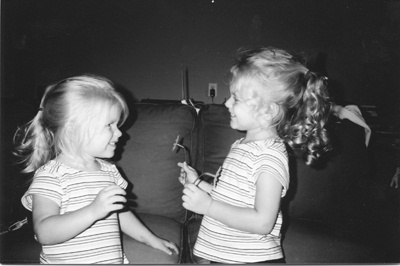 © Anonymous