Making a Difference
March 13, 2011
At my school, community service is mandatory. So a lot of students complain about it and about how stupid the school is, but not me. I had always liked the idea of volunteering and being involved in projects that benefit others. Why? It's because I wanted to "make a difference". There was so much injustice in the world that I wanted to end.
When I started volunteering, I dabbled in all sorts of projects. A litter campaign here. An elderly lunch there. Even when I started going on a weekly basis to the same project, I still felt like I was dabbling.
All I wanted was to make a difference, you know, the sort you hear about in the news. I wanted to do the sort of work that Oprah does. Of course, that was out of reach. And for a while, volunteering became this task, which perhaps made me like those service-hour counting students at my school.
But something great happened one time, as we were leaving a Palestinian refugee school. This little girl, with big brown eyes filled with hope, comes up to me to ask when the next time will be. It may seem insignificant, but what that girl did meant the world to me. These kids at the refugee school look forward for our visits, wait for them even…
So after that I realized that I was making a big difference. I was just so busy expecting this big difference to be measured in thousands of dollars, hundreds of volunteers, tens of news articles. This big difference can be seen though the eyes of a refugee girl, asking when I will visit her next time.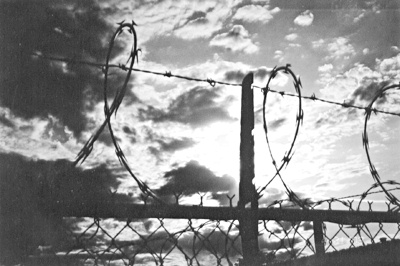 © Jessie W., Wichita Falls, TX