How to Take your Organization Beyond Your School
October 3, 2018
Starting clubs at your school is a great opportunity to have a positive impact on your campus, but there are many great ways to take your club past your campus, into your community and even across the world. Growing "Bags for the Ocean", my reusable bag organization, beyond my campus and into a national movement with 50 chapters across the country has taught me some lessons that might help you!

Look for Some Other Community Organizations
The first step to growing your club's influence past your school is forming a presence in your community. Try reaching out to local organizations that share your club's beliefs and goals to get help and support from professionals outside of your campus. These could be businesses, clubs for adults (such as the garden club), non-profit organizations, or clubs on college campuses nearby.

Most of the time these outside community groups will be happy to come to a meeting as a guest speaker or to just chat with your group members and share their insight. You can also talk to your local politicians and representatives about what you're doing and what work you'd like them to support as your politician.

Our environmental club also loves to reach out to local businesses to talk to them about how they can be more sustainable through recycling practices or managing food waste. Gathering support from residents and forming connections with people and organizations outside of your school is essential to growing your club's influence and broadening your impact.

Talk to the Other Schools in your Area
Remember, you're not the only school out there! Reach out to other schools in your area to get in contact with the leaders of related clubs. Connecting your work with other schools community-wide further broadens the impact that you can all make together. If you're in high school, this might mean connecting with high schools in neighboring towns or other high schools in your city, or it could mean connecting with universities or community colleges in the area.

The leaders of my environmental club actually meet with representatives from the environmental clubs of all of our surrounding schools every Monday night to talk about how our school's initiatives are going and to share advice and ideas about what the other schools can be doing to further our shared work. If a club related to yours isn't yet established at the schools you reach out to, find someone to start one! The more people sharing your goals the better, and new clubs will have a much easier time starting with your support and advice. You can build on each other's ideas and experience to have a wider community impact, not to mention meeting fun new people that share your interests!

Think about Grants and Other Projects Where You Can Get Involved
There are dozens of different opportunities out there for student groups to participate in projects, contests, and receive grants for the work that you want to do. Spend some time online researching events in your area where you can get involved. Your school may already have a list of scholarship and grant opportunities, or maybe you can put one together. Joining Facebook groups for community groups is a good way to stay alert to local projects that might be a good fit for your club's goals.

You can also think of ways to get your club involved in activities you already love. For example, we were able to start selling our reusable bags at the farmer's market where many of us were already shopping, which was a great way to increase our message and create positive change.

Finding and applying for grants is a great way to get funding for projects and events. After winning a grant through our county, my environmental club received the funding to build an aquaponics system in our school garden, something we would have never had the resources to do before. Even just the process of looking through the number of environmental grants out there gave my club members and me a number of great ideas about what we could do in our school, from building bee gardens to writing educational material about composting.

Wherever you are, there's a grant or contest out there for your club, and they're all a great way to grow your club's reputation and community standing, either by getting funding for a project or winning awards for your work. And if you can't find available grants in your area, you can always reach out to local businesses for support.

Support Other Clubs
Spend some time getting to know the other clubs at your school and get involved with their work. Simply participating in club activities outside of your own can help you build relationships and ties on your campus to help with your own club events and meetings as well.

Increasing your number of club members certainly provides more opportunities and connections in your community, as well as providing a more diverse range of voices and ideas for your club. It's also interesting to participate in another group's effort; you may pick up new ideas and strategies for running your meetings or delegating responsibilities.

Simply start by showing up for these other clubs and letting them know that you support them. It's even better if you and these other clubs focus on the same issues, like if you're the "students against pollution" club and you get to spend some time with the marine mammal club. Or the women in STEM club and the "women's awareness on campus" club would likely benefit from working together. But there's no reason even two clubs who have nothing in common can't join forces for a fundraiser or other community event. In any case, these interminglings of different clubs can lead to new relationships between your clubs, and you can even undertake projects together.

Don't Forget about Colleges
When you're thinking about expanding your work into your community, don't forget about your local colleges! They're full of students who are excited and passionate about what they do, and have a huge number of clubs available to their students.

Most schools will have their club information posted on their website or student pages, so don't be afraid to check and see whether they have a club that meets your organization's interests. If so, send its president an email about who your club is and ask if you can get involved in their activities. Just like with fellow high school clubs, getting to know some more college clubs gives you the opportunity to support their work and exchange ideas about what you all can do to get involved on a more global scale. Even if you can't officially be a member of their club, you both can still spend time together and participate in each other's activities to strengthen your ties to the community.

Think Big!
When you're making plans and goals for your club, be reasonable, but never sell yourself short. Clubs and organizations will never grow if you don't try. And I promise, they can grow.

If you want to set some bigger goals and fight for them, then there's never any harm in trying. Back when I started my first club, Bags for the Ocean, it was just a couple of people making old t-shirts into reusable bags in their spare time. Once we realized that the best way to actually make a difference in the amount of plastic waste there is on the planet, we decided to think bigger. We put the materials about how to start a chapter of the club on a little website we designed and the response was fantastic. Suddenly we have more than 50 chapters of our little club across the US and internationally. Don't be scared to start thinking big about your goals and aspirations for the club, because with a little time and perseverance there's nothing you can't do.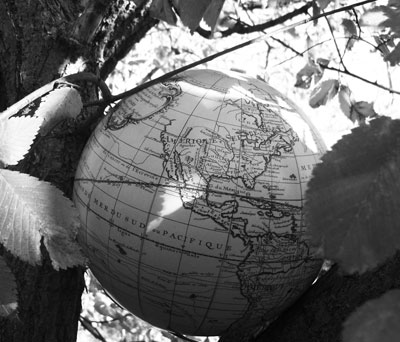 © Ella H., La Vista, NE