Mean Girl Culture
September 14, 2014
     Girls. They might seem innocent and sweet at first, but they have a stealthy manipulative side to that can be very ugly. This devious behavior, or I should say, culture among females is extremely prevalent in high schools, some more so than others. I remember a friend of my Mom's telling us that her older daughter had a worse high school experience than her sister, even though they went to the same high school. She stated that the culture was just "meaner" in her older daughter's grade. Some people, like my mother, are lucky and had an idyllic high school experience. "There was no bullying that went on in my high school.", she shockingly said, "There were definitely some judgmental girls and tightly knit groups, but no one bullied each other and people were not unwelcoming if someone wanted to join a group." When I asked her if there were any outcasts she stated, "Yes, there were outcasts, but people didn't make a spectacle out of them. They were just left alone." The statements my Mom made were flabbergasting and made me almost wish that I was born in her time period. My parents had me when they were older ( age 39-40) and therefore, grew up in a day in age when mothers stayed home to raise their children and black and white televisions still existed. The reason why my mother's high school experience might have been better is because parents had more of a balanced life back in those ages. Therefore, they had time to teach their children values, morals, and most importantly, informal norms. However, since parents are more invested in their work lives now a days, they have less time to tend to their young ones and are often stressed out. This causes parents to pay less attention to their children's behavior.
     In today's culture, girls try to outshine each other beginning in grade school and pick on those who are atypical or stray from the cultural norm, in order to lift their own self-esteem. I was often subject to this and during the peak of middle school years, teenagers would bully and ostracize me to the point where I became withdrawn from my studies. Mean girl behaviors have been taken to new heights as of late with this being the technology era. Girls will often cyberbully each other and even sometimes go as far to create "fake Facebook accounts" or "I Hate So and So" pages with the intention to humiliate the victim. This can cause teenage girls to develop a variety of mental health issues such as anxiety and depression and in some cases, cause suicidal tendencies.
   There is an organization though I'm a member of that is trying to change this cultural phenomenon. It is called Arts in Reach. Arts in Reach is a free, non-profit organization that not only offers artistic experiences to teen girls, but teaches them how to not judge others and stand up for one another. More organizations should be created like this one to develop teenage girls with stronger morals.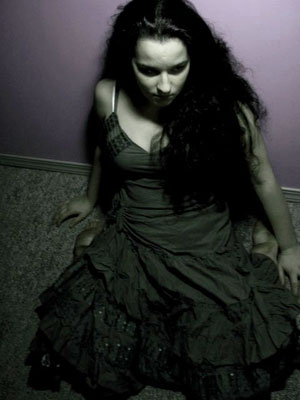 © Brianna D., Everson, WA