Your Words
August 7, 2014
I want to call something exceedingly important to everyone's attention. Recently I've noticed that many people feel that the things they say to others has little to no impact. I want to make it known that your words have much more power than you presume. What you say to someone may stick with them forever, resting in their hearts for the entirety of their lives. By calling someone a name or telling someone something seemingly trivial you are able to make a huge impact on their life.

By calling someone fat you may trigger an eating disorder. Anorexia alone kills 1/4 of its victims due to starvation and malnutrition. By calling someone ugly you may trigger low self esteem, which has the potential to begin self harm and self hate. The two commonly lead to suicide. Some people even go so far as to tell people to kill themselves, and from here you can guess what the victim may do.

On the other hand, you are also able to heal someone. By telling somebody they're beautiful you boost their confidence and self esteem. By telling someone you miss them you may brighten their entire day, no matter how gloomy it was at first. By saying that someone means a lot to you are escalating their level of self worth. Should someone be suffering disease or illness, your words alone will make a difference in their life.

In a world where suicide, eating disorders, depression, anxiety, and thousands of other disorders are present, I felt the need to make those I can aware of this now common issue. By being aware of what you say to those surrounding you, you are potentially saving lives. You have the power to make or break someone's day. It may not seem like your effort is much, however you will be making a tremendous difference in someone's life.

To any of you suffering today, I want you to know that I am always here for you to talk to, and I want you to know that it will get better. You're all among the strongest beings alive, and you've likely been through much more than you deserve. Nobody deserves or wants pain, but God only gives us what he knows we can handle. That makes two of us knowing that the burden you carry is something you can pull through. You can keep going. If I did it, you can too, and I am willing to help anybody that needs it along the way. There are always survivors. I guarantee that you are not alone.

Please pick and choose your words carefully; they have more power than you think.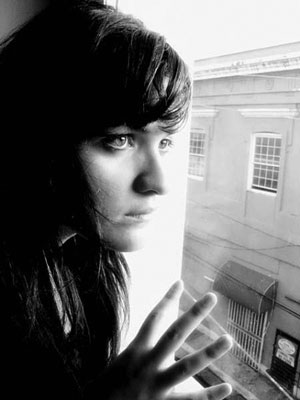 © Eveliz V., Bayamon, Puerto Rico