Cosplay: A Second Identity
April 28, 2015
When people hear the word cosplay, the first thing that comes to mind is the image fans dressing up in fancy costumes of a character from some sort of game or movie. The word was coined by Nobuyuki Takahashi, founder of Studio Hard, an anime publishing company, during his trip to the 1984 World Science Fiction Convention. He saw people dressed as their favorite characters from movies like Star Wars and Star Trek and many other Sci-fi series. Combining the words "costume" and "role play" the term "cosplay" was created. As of 2008, Oxford's definition of Cosplay is, "The practice of dressing up as a character from a movie, book, or video game, especially one from the Japanese genres of manga and anime."
Cosplay is quite a debatable topic in American culture as well as Japanese culture. The people that do it love to participate and show off their cosplays while the people who don't usually have two views of it; "what are those people doing?" and "that seems interesting and fun." Cosplay has been going on for over thirty years, starting in 1984 when comic book conventions starting showing up. Over the years it has really changed and a lot of stories and articles have featured it and the qualities about it.
People who start cosplaying are swamped with many thoughts like who to cosplay as, how they will go about getting it, and how well they can adopt that person's mannerisms. A well-known forum online called Cosplay has thousands of people that are always asking for help, giving out criticism, doing comissions and many other support tasks. An article from BusinessInsider, by Melia Robinson talks about some points in cosplay, "In the world of cosplay, you frequently have to decide between three requirements: "Time, quality, or money. You can only have one," said Iggy Tissera, a professional cosplayer and panelist at last year's "I Have No Sewing Machine, But I Must Cosplay!" presentation. "If you want it to be well made, it's going to take a while and it's going to cost you."" Another quality of how cosplay can change people is that someone could be super shy at school or work, but once that costume of Gambit from the X-Men series comes on, that person is transformed into an outgoing, fun-loving individual. What a lot of people love about cosplay is going out dressed up and feeling like a celebrity getting pictures taken.
To this day, cosplaying has been a pastime for many people with ages being as little as infants to even elderly people. In San Diego, California a major comic book convention known as San Diego Comic-Con takes place. This event lasts for several days in July. This event draws in tens of thousands of people. Cosplayers can enter skits and masquerades with their costumes to win prizes, portraying a silly character or a serious character. Back in the year 2013, it was estimated that over 140,000 attendees were present at the event. Among those 140,000 people were cosplayers, average joes, and even famous actors. The price is very high, with ticket prices ranging from $500-1000. That doesn't even factor in prices of costume (and materials) as well as living costs. Getting to experience this event is very worthwhile, even though it only lasts a few days.
Over time, there have been professionals in this field. One of the most iconic is Yaya Han, a Chinese-American cosplayer who has been cosplaying for over fifteen years. Starting off a poor girl who could only afford a cheap sewing machine and book to learn how. Over the years she became an icon, rising in stardom. Being one of the few professionals to hold a website, Yayahan, she is popular in the cosplay genre, appearing on many interviews and the reality show, "Heroes of Cosplay". Yaya has influenced many generations of cosplay; having a "rags to riches" story of how a humble beginning could lead to such a major success, causing many to follow in similar footsteps.
There is a portion of the public that antagonises the art of cosplay, calling it a waste of time and money. A website's forum titled, "What do you think about Cosplay?" had a topic about peoples' thoughts on cosplay, asking for their opinions. Comments that supported cosplay ranged from, "Harmless, playful fun," and "In short cosplay is a second life that people look for and in their everyday life cosplay might be limited in various ways. This disallows them to be themselves at all times. Therefore in their costumes these people get the chance to be someone else…" Other comments weren't so nice about cosplay, "It's for nerds. It looks VERY boring." The author of this comment shams the audience and the artists of cosplay strictly to nerds, but anyone can cosplay anyone they want. "Childish narcissism," was another comment. The author claims it is narcissism, but it is essentially narcissism when people wear clothes from celebrity endorsed brands such as Jordan's or Kardashian collections and style their hair to look like celebrities as well.
Views in American and Japanese cosplay in public are very different. In America, cosplayers can choose to wear their costumes in public and eat and shop, while it doesn't bother most people, some are disgusted because they hate cosplay or find it childish, so the negative feedback they may receive might deter cosplayers to leave the safety of the convention center. In Japan, it is often frowned upon for cosplayers to wear their cosplays in public, as Japan follows the value of "community above the individual." Despite being similar, cosplay differs a lot in terms of culture in Japan versus American.
Cosplay to me is dressing up as your fictional hero and being them for a day (or more). Even though the term cosplay didn't emerge until the 1980s, it was simply known as "dress up" to the people who had put on costumes. Cosplay has quite the story behind it, starting as fans dressing up as Sci-fi characters to people and becoming the popular art form today. Disputes arose and settled but still continue to disrupt and damage the reputation of cosplay, and by targeting the cosplay community of a whole, damaging the reputation of cosplayers as a community and as an individual. It isn't fair to insult the hobbies people love, but it happens everywhere, not just the cosplay community, and it doesn't show signs of stopping soon. Cosplay is just another facet of fandom and hobbies that people love and show their dedication for.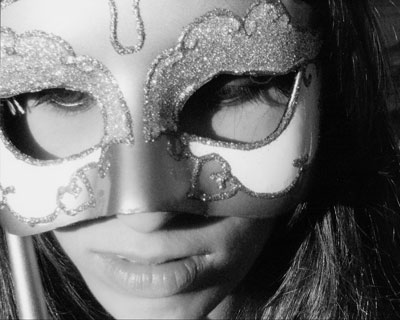 © Becca W., Greenbrae, CA