HOW TO GET YOUR WORK IN THE SPOT LIGHT ON TEEN INK FOR DUMMIES
January 2, 2013
I have been on teen ink for some time now and I think I'm capable of telling which work can get popular and which can not and some times it's the other way around: you're an undiscovered gem, your work doesn't get attention yet it's worthy of getting some.
One of my poems has been published in the magazine and I managed to get editor's choice twice and my articles top rated thrice but I didn't follow any of these steps. I don't get time these days or else I would have been working on some 'discoveries' of mine on how to get noticed on this site. So here's the magic touch:
1) Make your article's plot on current topics.(If you're writing one , that is) Current issues always do the trick. There is so much to say and so many different opinions. On teen ink, known as the 'hot topic'.

2) If you're writing a story please DO NOT follow the typical ordinary girl-hot boy-happy ending-plot. It's so yesterday and very predictable. You won't want your work to me so obvious right? Here are some ideas.
(a) Throw in some vampires and were wolves. Vampires are the new humans(if you know what I mean, only more sparkly!)

(b)Make your romance exceed the level. What ever do I mean by that? The reader should actually feel the emotions. Why does it always have to be one boy, one girl? Make your story the ultimate triangle of love. Throw in different people.

(c)The child hood buddies theme is still on the go. Make your couple the most unique ever. You can also make huge age differences (acceptable!). Make the love a struggle.

(d)Be realistic. Are you brave enough to disappoint your readers in a good way? Not always we find true love do we? Can't there be a I-love-you-but-you-don't-know-I-exist-theme? And the girl moves on in the end? Readers dig tragedy in romance and their 'awww' mode gets you 5 stars.

(d) Make your eternal stud paranormal. Yes. It always feels too spooky to fall in love with a ghost or a witch or maybe a Kyle XY alien?

(e)Does your guy always have to be the hottest football team captain? Can you not write some thing from a nerd's point of view? I know it's going to be a hit.

3) Lets see....make-up, popularity and boyfriends is not the only thing in an average teenage life. Write short stories on death, loss and even pets. Just make sure that it's realistic. Risky topics always involve being realistic.

4)Romance and family members is not the only topic for teenage writings though the first thing when hearing the term 'teen' the word 'crush' comes to your mind, no kidding. Like for example, I love writing horror spooky stuff, like possessed people and stuff. People may call it disturbing but that's me. So try to let your imagination flow and what ever comes to your mind.It works best while writing poems.

5) Visit your library and read random books, I tried this and found an amazing worth reading book. Then write a review. Harry Potter isn't only book alive.This may get your review to the magazine.

6)Write Responses. (THE BEST EVER IDEA TO KNOCK MY DOOFUS MIND). Teen inksters(if that's what we are) we can always disagree to one's opinion. Write an article or a story indirectly giving your answer to a previous most popular story on the site. That ought to give traffic to your story.

7)The easiest ever: Mention your story in comments on other articles/stories.(It's not a good point or fair but what the hell, it's a desperate start! Don't annoy the writers, though.)

So I hope you'll get to the magazine one day, struggling and following my wacky teen-ink guide like me.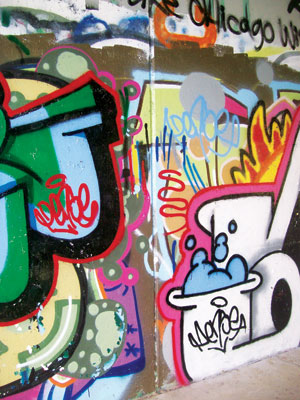 © Michelle W., Ada, MI