"Wings of Ebony" Contest
Win an Interview with NYT Bestselling Author J. Elle!
In addition to your private Zoom interview, you will also win a print copy of her book, Wings of Ebony, a pdf copy of the book, and the chance to have your interview published in Teen Ink.
How to Enter:
1. Follow Teen Ink on Instagram (teen.ink)
2. Comment two of your potential questions for J. Elle on our contest post, or email them to contests@teenink.com
3. We will be choosing the winner based on these questions so do your best!
About the Book: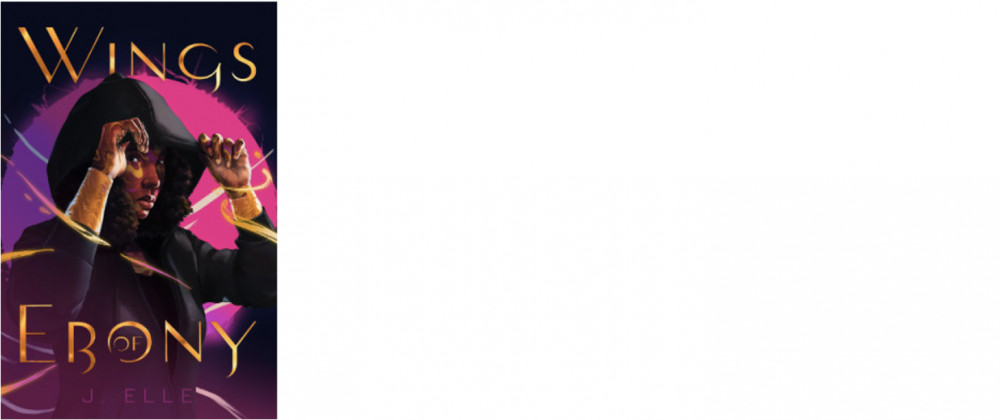 Wings of Ebony is part of a YA fantasy duology about a black teen demigoddess named Rue who must rise up against racist deities poisoning her block with drugs, violence, and crime. It extends a unique perspective on racism, privilege, cultural appropriation, community, and resilience.
About J. Elle:
J. Elle is a former teacher to inner-city students, and the founder of "Your Story is Your Power," a creative writing workshop that empowers teen voices. From growing up poor to being a first-generation college student, Elle's tenacity and passion for empowering others dates back to her first career in education, teaching tweens and teens from traditionally underserved areas to fight for their dreams. She drew inspiration for the novel from her own experience growing up poor, and from her desire to inspire younger generations.
Praise for Wings of Ebony:
"This is the debut fantasy we need right now!"—Ms. Magazine
"To offer much more story would be to undermine the care with which Elle tells the story of a girl discovering the breadth of her power and the richness of her cultural heritage. But allegory abounds, touching on systemic racism, the destruction of communities, colonization and the ways — good and bad — our lives and actions are interconnected." —The Houston Chronicle
9 Young Adult Novels We're Excited About —Essence
"J. Elle's Wings of Ebony Is So Powerful in 2021." —We Need Diverse Books
A Winter 2021 Recommended YA read from Book Riot
"A riveting first installment in a duology that reminds us of the power of Afro-futurism and the Black fantastic...With Rue at their side, a new generation of readers will feel empowered to love the Houston of their minds and bring to life the worlds they imagine." —Texas Observer