University of Delaware
November 16, 2017
University of Delaware is Delaware's largest university. UD's main campus is located in the city of Newark, with other campuses in Dover, Georgetown, Lewes, and Wilmington. Their student count is almost 23,000 students, with 18,000 undergraduates and 4,000 graduate students.

Founded in 1743 by Francis Alison, University of Delaware was opened in his home in New London, Pennsylvania. Since, at the time, Delaware was apart of Pennsylvania, the university was countered its request to become a charter college to hinder its competing with the University of Pennsylvania, known as the College of Philadelphia at the time. Before the college was named University of Delaware, it had many name before including Newark College, Delaware College, and in 1921 it finally became University of Delaware and also became a coed institution in 1945 when it integrated with the Women's College of Delaware.

Now, UD is located in the college town of Newark. Many of the people walking around the city of Newark, are students at UD. Main Street is very popular for the students because there is many things to do there. The mile long street is lined with a variety of places to eat. Foods from Ali Baba, a mid-eastern restaurant with platters of traditional Moroccan foods, to Freddy's Wings and Wraps, a late-night comfort place to get a quick bite after a night out. Also there is plenty of places to shop such as the National 5 & 10, Rainbow Records, Heart and Home, and Switch Skateboarding store.

University of Delaware has a wide variety of degrees available. The offer associate, bachelor's, master's, and doctoral degrees. The most popular bachelor's majors are Business/ Marketing (16% of the students) and Health Professions and Social Sciences (both 15% of the students). The also have special study options. Honors programs, AP, Internships, Double Major are some of the special study options. Also, the have an option to study abroad, the first college in the nation, that offers students to study their major/minor in a different country.

Another thing special to UD is their sports. Their NCAA sports team name is the Fightin' Blue Hens. They offer division, intercollegiate, intramural and club sports. Many of the sports are Division I, the highest in the Division, and sports like basketball, golf, lacrosse, and soccer, are offered to men and women. The Blue Hens varsity football team has won six national titles, and the NCAA I-AA Championship in 2003. In 2012, the Division I men's ice hockey team won their first ACHA National Championship, defeating Oakland University 5-1. A member of the 2006 football season, Joe Flacco, was drafted to the NFL throwing for 2,700 yards, 18 TD's, and 10 interceptions in his first year.

In my opinion, University of Delaware is a great school. UD was ranked for the 30th best public university in the United States. Most of their programs, are ranked in top 50's. You can get a great education here and maybe even become the Vice President or a NFL Super Bowl champion. Trying to make friends won't be hard, since there is 23,000 students in the small college town of Newark. Research University of Delaware and maybe even take a visit!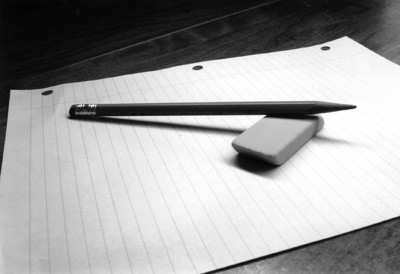 © Michael H., Mildford, CT