University of Virginia
February 9, 2010
In 1819, Thomas Jefferson decided to start a school. The University of Virginia was born. Since then, the school has academically excelled, ranking no. 2 nationwide for the best public college last year, and falling no lower than that in the past 12 years! My research has fully backed this rating.

Located in Charlottesville, Virginia, the University of Virginia has a little bit of everything; 84 available master's degree options and 51 bachelors, and 57 doctoral, in addition to a nationally renowned medical center gives the academic aspect of U of V a phenomenal boost! Also, Virginia has a wide variety of both girls and boys sports programs, all of which have done extremely well in the past 3 years. The boy's baseball team even made the College World Series Finals!

But sports events do not limit the entertainment found in Charlottesville. The Downtown Mall features more than just stores (130 of them), it has 30 different restaurants, a movie theater, an auditorium for plays and shows in addition to an indoor ice skating rink! The possibilities for the ideal college experience are endless! A great location plus a great school make The University of Virginia my ideal college. If you want to find out what this great school has to offer you in more detail, visit www.virginia.edu.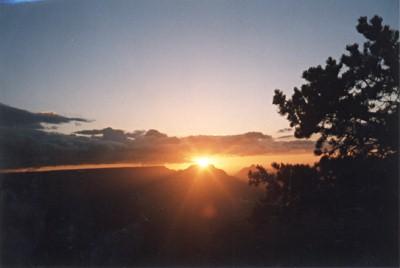 © Amanda T., Scituate, MA