Emerson College: A Gem in the Heart of Boston
MAG
January 3, 2010
Boston, MA: The professors were insightful. The facilities were modern and impeccably clean. The students were informed and pleased with their school. As my visit to Emerson came to an end and I boarded the "T" for the last time, I shared similar feelings of contentment. In the course of 24 hours, Emerson College had won the title of my top pick school.

Emerson is a college of communications and arts located in Boston's theater district. Its rare combination of focused degrees, thriving urban lifestyle, and a small college community make it an attractive place to study.

The student-led tour was impressive. In spite of being located downtown in one of America's larger cities, the college has an undeniably cozy feeling. Of course, the staff at admissions/tours was incredibly friendly. However, I was most impressed by the chance encounters with Emerson students who were not on the payroll. In the midst of pre-summer studying and moving chaos (I visited during finals week), numerous students roamed the halls with no free hands or time. However, even with heavy boxes and binders in tow, many undergraduates approached our tour group to say hello and proclaim their love for Emerson.

At the end of the planned tour, the student guides asked if there were any additional areas we wanted to see. Since I am interested in the Post Production department, I asked about the facilities and was graciously led to a digital production lab. While en route, the guides gave some background on an upcoming annual event. At Emerson every school year ends with an awards show to honor outstanding student work. The EVVY Awards were fast approaching, and students and professors were volunteering time in the labs to produce video interludes for the show. The guides warned our now smaller tour group that due to time constraints on the editors, we might not be welcome in the labs.

That simply was not the case. After we spent a few seconds staring wide-eyed at the editors hard at work on the state-of-the-art equipment and software, two professors noticed my family and me, and came over to talk to us. We discussed my future plans, Emerson's curriculum, and admissions tips for over a half hour. They even showed us some of the other incredible facilities. I was blown away by their kindness. Just days before one of the biggest events of the year, they took the time to talk to a hopeful prospective attendee.

Located in a city of skyscrapers, subways, nightclubs, and metroparks, Emerson College does not fit the typecast of an urban college. After many college visits, I can say I have never felt more welcome on a campus. With cutting-edge facilities and incredibly friendly students and staff, Emerson is definitely worth a visit.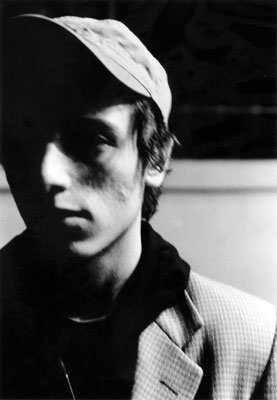 © Ariel L., New York, NY